There are many questions that surround the process of scrapping your car. You've likely seen adverts about selling your car for scrap, but you aren't quite sure where to start. As local car scrappers in Newcastle, we make the process simple for you.
Where is ABCM Car Removal Located?
Our company is situated in a convenient location in Sandgate Newcastle, but more importantly, you don't have to come to us. Our friendly removals team will come to your address with a truck to take away your scrap car. What's more, is that if you are located within our operating region, we provide this service for free.
Can I Get An Instant Quote?
Yes! When you call our friendly team or submit an enquiry online, you will get an instant quote. The amount we offer your depends on the make, model, age and condition of the car. We know that your time is precious so we guarantee a seamless process to get you sorted sooner.
Can My Car Be Collected On A Weekend?
Yes! We know our customers lead very busy lives, and this is a common question. To make sure we cater to your needs, we work 7 days a week. This means we can work around your schedule to help you sell your car for scrap.
My Car Is In Pieces, Can I Still Sell It?
Yes! We deal with all types of scrap cars, some of them are even broken down into pieces. At ABCM Car Removal, we value your car based on the re-useable metals and parts, meaning we don't worry about the overall condition. Even with your car in pieces, you can still get a tidy profit from your scrap car.
What Documents Do I Need?
We are a registered and licenced business and we take the paperwork very seriously to ensure both the customer and our business are protected. Despite this, the only document you need for the sale of your scrap car is the confirmation of title. We only buy cars from the registered owner, and only on presentation of genuine documents. In addition, our removals team will match the documents against the serial numbers on the car when they arrive to ensure the papers match.
What Do You Do With the Scrap Cars?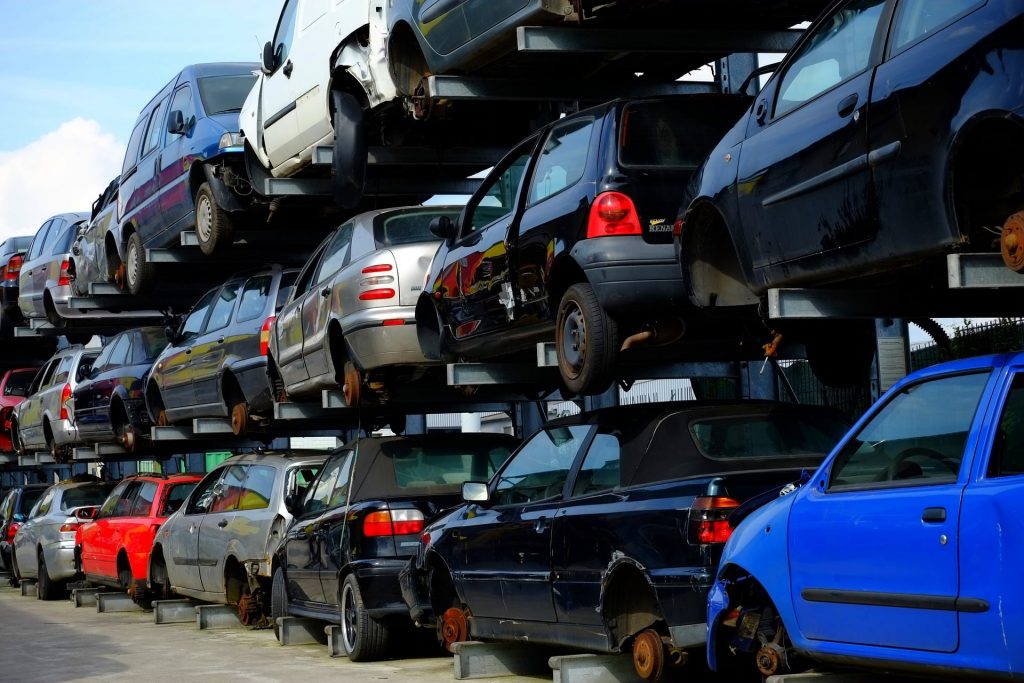 This is perhaps the most frequently asked question, as people are often curious about what we do with their pre-loved car. We recycle the salvage for re-usable parts, and separate electrical components and fluids as per law and regulations. Once these parts are divided, we dispose of the items that can't be re-used in the most environmental-friendly manner before crushing the scrap metal for further sale.
At the end of your sale, you will see why we have such a great reputation for our service. With many years' experience in buying and selling scrap cars, we have become a popular choice for many in the region. If you sell your car for scrap to ABCM Car Removal, we guarantee to save you time while providing an easy service.
Are you still wondering how you can sell your car for scrap and how much it could be worth? Contact our friendly team and we will be happy to answer any other questions you may have.