Welcome to ABCM Car Removal, your premier choice for Volkswagen wrecking services. As an established business in Greater Newcastle, we service the Hunter & Central Coast regions in NSW, Australia.
Specializing in the removal, disposal, and recycling of unwanted Volkswagen vehicles, we offer a sustainable and profitable solution to your old or damaged VW cars.
Why Choose ABCM Car Removal
At ABCM Car Removal, we pride ourselves on our professional service and commitment to our customers. We understand that letting go of your vehicle can be a tough decision.
That's why we strive to make the process as easy and profitable as possible for you. Our well-trained team is dedicated to providing you with a smooth and efficient service, ensuring your satisfaction is our top priority.
Our Comprehensive VW Wrecking Services
ABCM Car Removal offers a wide range of services for your Volkswagen vehicle needs. We don't just buy unwanted cars; we also provide the best solutions for car removal, give the highest cash offers, and sell high-quality spare parts.
VW Car Removal
Our car removal service is designed to be fast and convenient. Regardless of the condition of your VW vehicle, we will come to your location, pick up your car free of charge, and leave you with cash in hand.
Cash for Your VW Cars
When we say we pay cash for your cars, we mean it. Our valuation process is fair and transparent, ensuring that you get the best price for your unwanted or damaged Volkswagen vehicle.
Quality VW Spare Parts Sales
Our wrecking yard is a treasure trove of quality VW spare parts. If you are looking for affordable and reliable parts for your Volkswagen vehicle, look no further. We offer a wide variety of parts that can help you save on repair costs.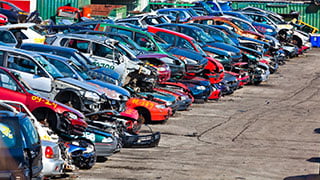 Need Spare Parts?
We dismantle Volkswagen for spare parts and scrap metal recycling. Ask us what spare parts we have in stock.
Contact Us
Our Approach to Sustainable VW Car Wrecking
At ABCM Car Removal, we are committed to a green approach in our car wrecking activities. We make sure that the process of dismantling and recycling your VW vehicle complies with the highest environmental standards.
We also salvage all usable parts and ensure the safe disposal of non-recyclable materials.
Benefits of Choosing ABCM for Your VW Car Disposal
Choosing ABCM Car Removal for your VW car disposal comes with a multitude of benefits. Not only do we offer top dollar for your unwanted vehicles, but our services also help promote environmental sustainability.
Fast and Hassle-Free Service
We understand that your time is valuable. Therefore, we ensure our car removal process is as fast and straightforward as possible. Our team will arrange a pick-up at a time that suits you and handle all necessary paperwork.
Competitive Cash Offers
Our cash offers for your VW cars are highly competitive. We value every vehicle based on its condition, model, and other relevant factors to ensure you get the most out of your unwanted car.
Green Car Recycling
By choosing our services, you are contributing to the environment. We employ green recycling practices, thereby reducing landfill waste and conserving natural resources.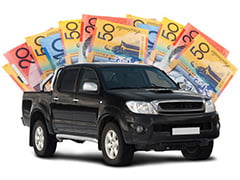 Top Cash for VW's
We purchase all car and truck models for recycling. Unwanted vehicle? Contact us and we will make you an offer to buy.
Get Quote
Servicing Greater Newcastle, Hunter & Central Coast
We are proud to service a broad geographical area, including Greater Newcastle, Hunter, and Central Coast in NSW. Regardless of where you are in these regions, we guarantee prompt and reliable services.
Our Coverage in Greater Newcastle
Whether you are in the heart of the city or the outskirts of Greater Newcastle, our team can reach you promptly for your car removal needs.
Our Presence in the Hunter Region
As a local business, we are well-acquainted with the Hunter region. We provide timely and reliable services to all customers across the region.
Servicing the Central Coast
We also extend our comprehensive car removal services to the Central Coast. No matter where you are, we ensure the same level of quality service.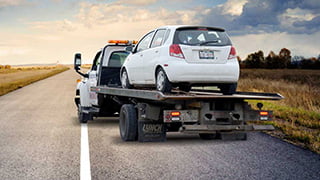 Best Wreckers
We buy all makes and models. Come to us when you need dismantled spare parts or to sell your vehicle to us.
Contact Us
Popular VW Models We Handle
We handle all models of Volkswagen vehicles, from the classic Beetle to the latest Golf or Passat. Our extensive experience allows us to effectively and efficiently manage all types of VW models.
Quality VW Spare Parts Available for Purchase
For those looking to restore or repair their Volkswagen vehicles, we offer a wide range of quality spare parts at our wrecking yard. All our parts are checked for quality, ensuring you get only the best.
Enquire Today for Your VW Wrecking Needs
Ready to let go of your old or damaged Volkswagen vehicle or repair it with affordable spare parts? Get in touch with us today to learn more about our services or to schedule a car pick-up or spare part availability.
Your journey to a clutter-free garage and a greener planet begins with ABCM Car Removal.