Welcome to ABCM Car Removal, your go-to Audi wreckers providing high-quality parts at competitive prices.
We pride ourselves on our eco-friendly car removal service, working to keep our environment clean and green while delivering exceptional service to our clients.
Audi Car Removal & Recycling
At ABCM Car Removal, our mission goes beyond merely removing unwanted vehicles. We specialize in dismantling and recycling Audi cars to reduce environmental waste and promote sustainable automotive practices.
The Importance of Car Recycling
Car recycling plays a crucial role in conserving natural resources and minimizing environmental impact.
It ensures that valuable materials from old and damaged cars are salvaged and reused, reducing the demand for new parts manufacturing.
Our Approach to Audi Car Removal
We've fine-tuned our Audi car removal process for the utmost efficiency and convenience. We ensure swift removal and fair valuation for your vehicle, all while minimizing the disruption to your daily life.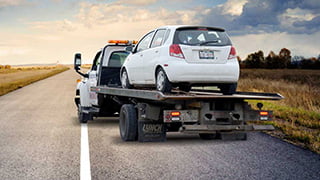 Best Wreckers
We buy all makes and models. Come to us when you need dismantled spare parts or to sell your vehicle to us.
Contact Us
Our Audi Wrecking Services
ABCM Car Removal offers a range of services tailored for Audi owners. Whether you have an old, damaged, or unwanted Audi, we have you covered.
Free Car Removal for Unwanted Audi Vehicles
We offer free car removal services for all unwanted Audi vehicles. Our team will come to your location, assess your vehicle, and remove it at no charge to you.
Cash for Your Old or Damaged Audi Cars
Don't let your old or damaged Audi car sit idly in your garage. ABCM Car Removal will give you a competitive cash offer for your vehicle, regardless of its condition.
Spare Parts Sales: Genuine Audi Parts at Affordable Prices
Our wrecking yard is home to a vast selection of genuine Audi parts. These have been carefully salvaged and inspected for quality, ensuring you get reliable parts at affordable prices.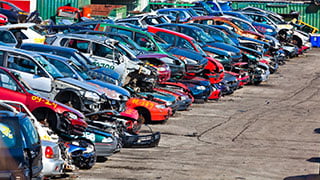 Need Spare Parts?
We dismantle Audi for spare parts and scrap metal recycling. Ask us what spare parts we have in stock.
Contact Us
What Makes Our Audi Wrecking Service Unique?
We believe there's more to being a leader in the car wrecking industry than offering great services. It's about providing an unparalleled customer experience.
Eco-Friendly Car Wrecking Practices
We're proud of our eco-friendly car wrecking practices. Our sustainable approach ensures that every part of your Audi vehicle is either recycled or disposed of responsibly.
Top Dollar for Your Audi: Our Pricing Model
At ABCM Car Removal, we offer top dollar for your Audi vehicles. Our pricing model is transparent and fair, ensuring you get the value your vehicle deserves.
Customer-Centric Service
Our dedication to customer-centric service has been the key to our success. We prioritize your convenience and satisfaction in all our operations, providing you with a seamless and enjoyable experience.
Servicing Greater Newcastle, Hunter & Central Coast
ABCM Car Removal services cover the Greater Newcastle, Hunter, and Central Coast areas in NSW. We're committed to providing top-quality Audi wrecking services across these regions.
Our Wide Service Area
Our service area is extensive, reaching out to numerous communities within our service area. No matter where you're located within these regions, you can rely on our prompt and efficient service.
Fast and Convenient Audi Car Removal in Your Area
With ABCM Car Removal, you can enjoy fast and convenient Audi car removal right in your area. We ensure a hassle-free process, from the initial booking to the final car removal.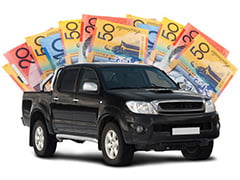 Top Cash for Audi's
We purchase all car and truck models for recycling. Unwanted vehicle? Contact us and we will make you an offer to buy.
Get Quote
Get Started with ABCM Car Removal
Are you ready to declutter your garage and get value from your old or unwanted Audi? Here's how you can get started with ABCM Car Removal.
How to Schedule Your Audi Car Removal
Scheduling your Audi car removal is as simple as getting in touch with our team. You can contact us via phone or through our website. Provide us with some basic information about your vehicle, and we'll give you a free quote.
Contact Us Today
Reach out to us today to start your Audi car removal process. Our friendly and professional team is ready to assist you every step of the way.
With ABCM Car Removal, you can look forward to a smooth, rewarding, and eco-friendly Audi wrecking service. Contact us today!