Have a used car that you are looking to sell? Is it in good working order or does it have problems?
There are many options available to you when it comes to selling your vehicle. Private sales, advertising online, newspaper adverts, dealership trade-ins, the list goes on.
Usually selling a car with no issues is easier than one that needs a pink slip, registration renewal or some other major repairs. But either way, the time for selling your car can vary depending on your make, model and current demand.
So, when all you want is a fast transaction with little hassle, you should really consider selling to a cash for cars company, such as us. We come to you, pay you on the spot and take your car with us.
Don't come to us, we come to you anywhere in our Newcastle & Central Coast service areas.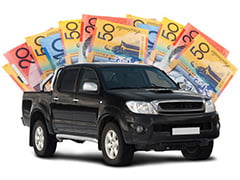 Buy My Car
Convert your unwanted vehicle into cold hard cash. Our car buyers all cars, SUVs, Utes, trucks, etc.
Free Valuation
Sell Your Car for Cash Today
We understand that many car sellers are in a rush so are looking for a quick sale. This is where our services come in perfectly as you can sell your car fast.
Probably the first thing that comes to your mind is to start taking photos and posting them online.
This is an option that will consume a lot of your time and effort. Comparing prices is not easy but with us, we give you the most competitive price. Plus, we save your time and effort.
Our process is also speedy and the service is the best there is. There are things that you should know about your car such as the year, make, model, fuel type, odometer reading, any issues and overall condition.
The best thing is we buy all makes and models from the latest models with the latest technology to older vehicles that are no longer in production. Whatever car you want to sell, just give us a call.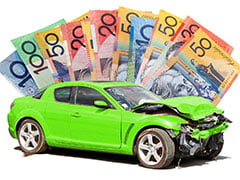 We Buy in ANY Condition
We want your car even if it is wrecked or not working. We will also make sure that you will get the best price for it.
Contact Us Now
We Come to Your Location
Unfortunately some of the people we see asking themselves "how to sell my car for cash now" have no idea how much their car is really worth. They just quote a figure that they would like without doing any research.
You can be forgiven for this but it is always a good idea to have some idea of the valuation of your vehicle.
When you call our car buyers with an estimate of what you think your car is worth, we will do a quick evaluation and give you an offer. Then, when our team comes to pick up your car, we still verify the details are correct.
Time and money are very important today. Time wasted can never be recovered and that is the reason our car buying process is fast. Sell your car for cash now with us to save time and money.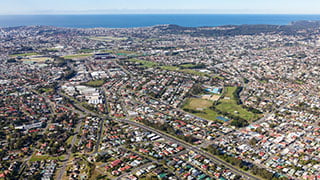 Service Areas
Based in Newcastle, we service all surrounding suburbs and regions including Lake Macquarie, Hunter, Central Coast, Maitland, Cessnock and more.
Sell My Car Instant Quote
Get the Best Price when Selling Your Vehicle
When it comes time to sell my car for cash now, the first thing a car owner considers is the condition of the car.
One of the advantages of dealing with us is that we buy cars and vehicles in any condition thus you do not have to worry about this. We will have use of the car no matter the condition.
Our company does not take advantage of car owners. This is how we have built our reputation. We are known to be open and reliable in the car buying industry.
Thus, if you have a car that you want to sell now for instant cash, contact us and we will complete the transaction as soon as possible.