Having an old dysfunctional vehicle sitting in your garage is an unnecessary inconvenience. However trying to sell it by traditional means can be time consuming, especially when it is unregistered.
Sometimes you just want a car buyer who will pay you quick cash today. That is where we come in!
Based in Newcastle, our professional team service the entire Hunter & Central Coast regions. Our auto buyers come to you and help you make a fast sale on your vehicle.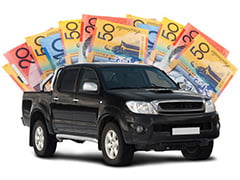 Buy My Car
We come to you to buy all makes and models of auto's, trucks, 4WDs, etc. Damaged automobile? No worries. Contact us.
Instant Quote
We Buy Any Car & Pay Cash
We are your best partner when you are selling your car.
Not only do we buy autos, making offers on all makes and models, we also don't care about the condition of the vehicle. This means we buy damaged, unregistered and even wrecked automobiles.
Also, we purchase all vehicle types including vans, SUVs, 4WDs and even trucks.
Sure a newer model vehicle with no damage has a higher resale value, so we can offer your more money to purchase it. But as automotive wreckers we will also pay cash for scrap vehicles too.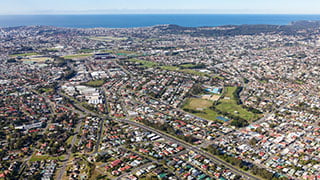 Newcastle & Hunter
Based in Newcastle we service Central Coast and other surrounding New South Wales suburbs.
Contact Us
Stop Wasting Your Time
No more wasting your precious time with tyre kickers. Our car buying service makes selling your automobile for cash easy as.
By working with with us, you do not have to worry about transporting or delivering your unwanted automobile to our premises.
Also you don't have to worry if your car is damaged as we even buy junk cars. That's right your vehicle could be unregistered, damaged or even written off and we will still make you an offer.
Located in Newcastle, we have expert car buyers servicing various regions, and they will come to tow the vehicle from your location.
What's more, our staff are experienced, qualified, and licensed to carry out unwanted vehicle removal services.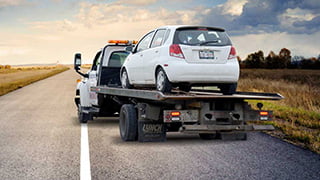 We Purchase Used Cars
After we purchase your vehicle we then proceed to tow it away from your property, all free of charge to you.
Enquire Now
Get The Best Price When Selling Your Vehicle
Our price we can pay you depends on the condition of your vehicle and market rates. We understand the importance of you, our customer.
As such we value you, and that is why we ensure that you can trade your automobile for the best price.
Contact our automobile buyer today for the best price in Newcastle, Hunter and Central Coast regions.