Selling a vehicle that is not registered or not road legal can be a challenging process. It if does not even start or run getting rid of it can be even harder. You might be asking how much do I have to pay to get rid of this dump?
Well with our free car removal service the answer is nothing at all. Better yet we may even offer you a cash payout for us to remove it.
ABCM Car Removal removes unwanted vehicles in any condition. We do this at zero cost to you.
Operating throughout Newcastle, Hunter and Central Coast we are prompt to arrive and remove your vehicle for good.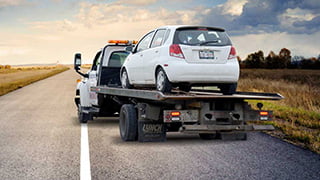 We Pick Up All Vehicles
We come to you and remove all makes and models of cars, trucks, 4WDs, etc. Damaged automobile? No worries. Contact us.
Request Now
Car Removal with Zero Costs
There are so many things you have to do in a day. When you get home, you may be reminded of the burden that you have sitting on your property and say, "I need to get rid of that piece of junk!".
You go in the house, get distracted and then you forget about that statement. Once again, removing the car moves to the back of your line of priorities.
You may have thought it would be a long task and too much red tape to have that junk car removed. So, you get distracted and put it off for another day.
Now is the time to make a stand. All you need to do is call us or complete our contact form.
After providing us with your details we will make you an offer for your car removal for cash. All you have to do is tell us when to come to collect your unwanted car and make payment.
Not interested in a payout? No worries. We remove your car at no cost to you so there is nothing for you to worry about.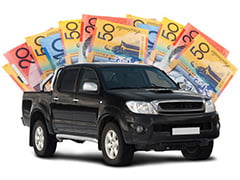 We Turn Cars into Cash
Don't think your car is worth anything? Just ask us for a no-obligation quote. You may be surprised.
Get Free Quote
Concerned About Your Schedule? No Problem
You work during the day and have a list of tasks that you have to complete before getting home. Having a busy life is normal for everyone and you cannot seem to find the time to meet with someone that can remove that car from your property.
Our free vehicle removal service will work around your schedule so you can get this task crossed off your To Do List.
Your car started falling apart and you have some of the parts in the garage, the basement and tool shed. It does not matter. ABCM Car Removal will take your vehicle in pieces if needed.
We will free you of your burden and you can even earn money in the process. Give us a call and let us know the day and time that would be best for you. We will accommodate your schedule.
ABCM Car Removal operates 7 days a week. So there is not a day we cannot handle to come to get that vehicle off of your hands and fill them with cash.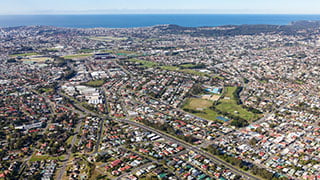 We Come to YOU
Our tow trucks capable of transporting all types of vehicles travel to all surrounding areas in NSW. Not sure if we service your area? Just ask.
Contact Us
Servicing The Entire Hunter Region & Central Coast
We don't just service Newcastle but other NSW areas including Hunter Region, Maitland, Cessnock, Lake Macquarie, Port Stephens, Central Coast & Beyond. Our free car removal service is available to everyone.
Have a vehicle in an area that is difficult to get a tow truck in and out of? Let us know your situation and let us see what we can do. It may be as simple as getting a landscaper to clear out some vegetation to gain access.
Sometimes, the problem is an easy fix. You will never know unless you talk to our car wreckers.