Get Easy Cash for Trucks
When you have a used, old or unwanted truck, you can agree to it that selling it is not easy. You might find a potential buyer but the deal ends up not going through. The one benefit of using ABCM Car Removal is that you get cash for trucks with ease. We know that this will give you peace of mind.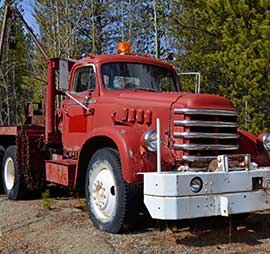 Besides the peace of mind that you get, we handle the process in the best way possible and give you the best price possible. We buy trucks of different sizes and models while at the same time offering the best customer experience.
We Buy Different Types of Trucks
We offer cash for trucks of different makes and models. Whether it is a light, medium or heavy-duty truck you want to sell, we will buy it from you.
We also buy all brands from Isuzu to Mack, Kenworth, Volvo, Scania, Hino, DAF, Mercedes, Western Star and Freightliner. We purchase the lot, if any working or non-working condition.
Selling a used or old truck can be difficult but it does not have to be when you work with us.
We Come to Your Trucks Location
Probably your truck is at your workplace, business location or at home, our company representatives will come there. We will work with your schedule and meet you at your convenience.
Selling your truck has never been this convenient.
Sell Your Truck with Free Towing
It is very important for the transaction process to be simple and efficient. That's why we offer free towing if your truck is not operable.
We at ABCM Car Removal are guided by honesty and when it comes to cash for trucks, we provide a safe and easy way for you to get rid of your truck.
Depending on the size of your truck we can get specialty tow trucks to remove it, quickly and safely.
Best Cash for Trucks, All Makes & Models
Our rates are competitive and that means that you can never miss out on a great deal when you do business with us. You contact us and we give you the best deal possible.
Let us be your first option as we will take your truck in the condition that it is.
Contact Us Today
When you get rid of your truck, even if you need towing, it is us who will pay you.
At ABCM Car Removal, there are three things that you will not experience with us when it comes to giving you cash for trucks. There are no out-of-pocket repairs, no hidden fees and no towing costs. This is because we are automotive wreckers. Again, you do not have to repair your truck before we can see it.
We have a team of experts who are always waiting to help you sell your truck. The team gives you a no-obligation quote when you request for one and will answer any burning questions you could be having. We are a trusted brand that you will be happy to work with.