Have an old car that you no longer need or want? If you live in the region of Cessnock, NSW now you can turn that vehicle in instant dollars with our cash for cars service.
All you need to do is contact us, tell us a few details about your car and we will make you an offer. Once agreed, we will come to your location and remove the vehicle free of charge.
Don't worry about the make, model or even condition. When selling it privately some buyers will be picky about these criteria, but not us.
Our Cessnock car buyers purchase all types of cars, trucks and other vehicles in any condition.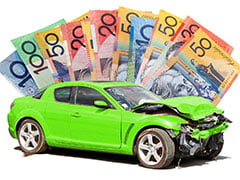 Fast Cash for Cars
Convert your unwanted vehicle into cold hard cash. Our car buyers want your car, no matter the condition.
Free Valuation
Cessnock Car Removal
For most Cessnock car owners who have more than one vehicle, they tend to use the newest and the most stylish if any. The old car is left sitting in the garage or the yard.
If you are a car owner who loves one of his or her cars, there is no point in letting one go for months without being used. We are a specialized company that offers cash for cars Cessnock services.
Unlike what people believe, you do not have to pay for towing services for the removal of your "unwanted car". We do not charge you for this and when collecting it, our agents will pay you the agreed amount.
When your car is damaged, wrecked or too old that you consider it not good for your image, we will exchange it with a good amount of money.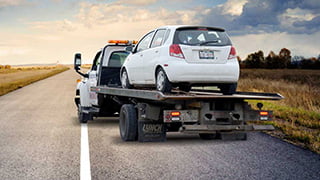 We Collect All Vehicles
We come to you and remove all makes and models of cars, trucks, 4WDs, etc. Damaged automobile? No worries. Contact us.
Request Now
Turn Your Old Used Vehicle into Cash
An old or junk car has a huge environmental impact more than you would ever imagine as long as it is in circulation.
When you allow experts like us to give you cash for old or wrecked cars, it's a huge favour to the environment since we will dispose them without any negative impact to the environment.
You make money out of this. Most car owners can attest that it is not easy to sell an old, inoperable and wrecked car. No one wants the burden of repairing a car that will stall anywhere without notice.
Generally, there is a little chance that you will sell that car to an individual. You can rely on our Cessnock cash for cars service to buy your car anytime and give you a decent amount.
We remove all the hazardous materials that could lead to contamination.
An individual will not do all this but before we dispose of the car in the right manner, we ensure that we adhere to the official hazardous waste management procedures by removing hazardous materials such as batteries and mercury.
Local, Reliable & Trusted Wreckers
Our service is owned and run by local wreckers who service Cessnock and nearby regions.
Some cash for car and car removal companies will not do a proper disposal of your car. They will not do it in an eco-friendly manner which puts the environment and everyone around it at risk.
Our cash for cars Cessnock company is trustworthy and we follow required procedures in the industry.
Your car may have become obsolete but even in its condition, proper disposal should be carried out. As a reliable company we will answer all your questions on the disposal procedure.