If you are in Lake Macquarie, and you have an old car, you could make money out of it.
We buy all types of cars and the advantage of working with us is we buy unregistered, written-off and totalled vehicles as well as working ones too.
Whether it's in good condition or it's just lying around, we can give you cash for cars Lake Macquarie and its suburbs.
Simply contact our experienced car removal team today for a free quote.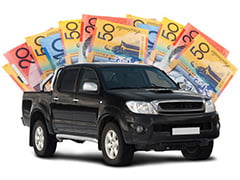 Get Cash for Cars
Convert your unwanted vehicle into cold hard cash. Our car buyers want your car, no matter the condition.
Free Valuation
Lake Macquarie Car Removal
An old car is unsightly especially when it's rusted and the vegetation is almost outgrowing it. This keeps the area untidy and it's a hazard to those around it.
It's good that you do the environment and those around it a favour by tidying up the place.
The best way to do so is not to pay a towing company to take it to a landfill, but a company that will follow the car disposal procedures and pay you for it. The latter is what we do and give you top prices.
We even travel to your vehicle, where it may lay. That can take us from Newcastle to all over the Hunter and even car collection in the Central Coast.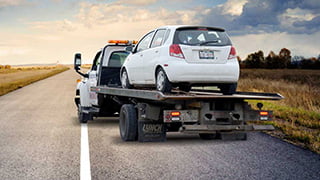 We Pick Up All Vehicles
We come to you and remove all makes and models of cars, trucks, 4WDs, etc. Damaged automobile? No worries. Contact us.
Request Now
Attractive Offers on Cars & Trucks
In all the cars that we purchase which are hundreds in a month, we give an attractive figure. Imagine getting more than 8,000 dollars for a used car! We can pay you this much and all you need is to contact us.
We are available 7 days a week during night and day. Plus, every vehicle is important whether it's functioning or not.
When we give cash for cars Lake Macquarie, we will sort out the parts of the car to see what can be sold to car part dealers and what can be auto recycled.
That is the reason we tell you that the car that has been sitting around for years is not worthless.
Locally Available Car Buyers
We are locally available and that is the reason we come to where the car is parked. This guarantees you that you will not have to worry about the logistics of towing your car or making endless trips to our offices.
For example we have wreckers in Cardiff that collect cars and other vehicles.
We are here to give you a convenient service whenever you need to get rid of your old car. If you have several old cars, the more money you will earn from us as we will buy each one of them.
When you have an old car and there are no plans to rehabilitate it or the repair costs are overwhelming, the next step should not give you sleepless nights. Our work is to let you relax by giving you cash for old cars.
Whether it's roadworthy or not, we will pay you and remove it free of charge when you contact us for our Lake Macquarie cash for cars service. What more could you ask for an old car?