Have a car to sell and looking for the best cash for cars service in Cardiff? ABCM Car Removal is here to provide you with the kind of deal you have been waiting for.
We offer an unbeatable offer for all damaged, rickety, old and junk cars.
Deciding to let your car rust away because no good offer has been made is not the best option. The time is now when you can earn up to thousands of dollars on your scrapped car.
No furnishing and no amendments. Present it to us the way it is and we will offer you great cash for it.
We provide the best cash offers on all unwanted cars in the Cardiff region. This includes Cardiff Heights and Cardiff South. Get in touch with us today for a cash offer on your vehicle.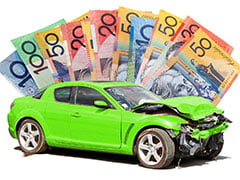 Get Cash for Cars
Convert your unwanted vehicle into cold hard cash. Our car buyers want your car, no matter the condition.
Free Valuation
Cardiff Car Removal Professionals
Our Cardiff cash for cars team is friendly, certified and we perform our duties in a professional manner at all times. Our reputation in the industry is a testament to our quality service.
Leaving us to handle your car removal means you can relax with an assurance of zero damage to your property.
To our credit, we have been completing Lake Macquarie car removals from backyards, driveways, offices and garages all over the area including Cardiff. Yours will be another to add to our list of successful completions.
At ABCM Car Removal, we are client-oriented and your concerns are our priority.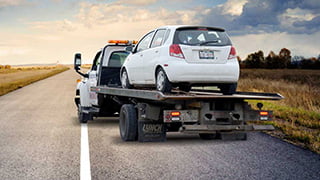 Vehicle Removal for All Models
We come to you and remove all makes and models of cars, trucks, 4WDs, etc. Damaged automobile? No worries. Contact us.
Request Now
Used, Old Or Scrap Car? We'll Buy It
The car's current condition is not a restriction. Our cash for cars Cardiff service offers top cash rewards for cars regardless of their fuel type, year or condition.
Is your car requiring expensive repairs? Do not bother to fix it, we will buy it as it is.
Are you worried about who does the towing? Leave it to us to handle too.
We do not lower the service cost of towing, it is entirely FREE. In other words, we will strap and haul your car to our yard without charging a dime.
You might want to ask, "will the free towing affect our cash offer?" Absolutely Not! Your cash reward stays the same and will not be affected by our complimentary services.
Instant Quote, Swift Payment
ABCM Car Removal offers the fairest automobile valuation in the industry and our cash payment is instant.
We provide instant quotes and once all documentations are in place, and agreements reached, we delay no further in getting your money across to you.
You hand over your damaged vehicle to us, you get your cash. It's as simple as ABC, that's why we are top of the chart in Cardiff and nearby locations including car removal in Morisset.
Don't worry about coming to us, we come to you! Give us a call and let us give you a quote.
You can get a quote from us via a telephone conversation or our online contact form. Our staff are welcoming and a prompt response is guaranteed 24/7.