Broken or damaged car in Morisset? Need a local car removal service? Here are some things you need to know.
A car can become non-functional for many reasons such as being too old or due to damages after an accident.
This is not the end of your car whether it is Ford, Toyota, Jeep, bus, van or even a truck among others.
Even damaged vehicles are still valuable and with our car removal Morisset service you will make money out of what you may refer to as junk.
The demand for local wrecked cars is on the rise and if you own one, this is the right time to dispose of it. The process of finding a company that will buy it and providing the required information can be done online.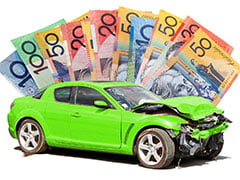 Sell Your Scrap Car
Convert your unwanted vehicle into cold hard cash. Our car buyers want your car, no matter the condition.
Contact Us
Morisset Car Removal
As nearby wreckers we operate in the car buying industry and are constantly seeking new (old) vehicles for purchase.
We deal with people all over Central Coast, Hunter, Newcastle regions and beyond. But also nearby suburbs such as Belmont too.
As long as they are the owners of the car and can prove it with appropriate paperwork and ID.
This means that the car is under their name according to the title. This is to avoid fraud and court cases for stolen cars.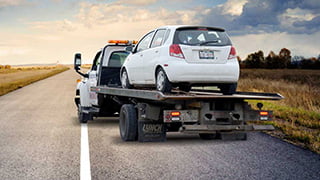 All Vehicles Removed
We come to you and remove all makes and models of cars, trucks, 4WDs, etc. Damaged automobile? No worries. Contact us.
Request Now
We Buy Scrap & Wrecked Vehicles
As mentioned we need to see proof that you own the vehicle before we can take ownership and tow it away. This is always the case with our Lake Macquarie cash for cars services.
When you are getting a quote, common questions we will ask you include the make and the model of the car, year of manufacture and even the extent of the damage.
But this should not worry you as our car removal Morisset service takes care of all different makes and any condition. Also we always provide you a reasonable amount for the car.
Our Car Buying Process is Simple
With our Morisset car removal service we come to you. This means that you do not have to arrange for the car to be towed to us since our company arranges that.
When our tow truck driver comes to pick up the car, they come with all the documents required which also gives you a chance to ask any questions one-on-one with our company's representative.
It's simple because we come to you. To make it easier for you, you get a quote on the website, via email or via a phone call which makes the process hassle free.
Meaning that within a few minutes you will know what your "unwanted car" is worth. Reliability is a quality that our car removal Morisset service does not compromise.
We know what it means to our business and this is one reason we are not only fast, but are also very reliable. Seeking our services will give you peace of mind.
Having proof of ownership for the car that you need to dispose is one of the requirements when you choose our car removal Morisset service.
With a handsome payment, you can rest knowing that your car is no longer a danger or liability to your family and it has been disposed in an eco-friendly manner.