It is time. Time to finally get rid of that old junker? Each day such a vehicle rusts a little bit more and becomes more of a safety issue to young family and visitors.
Don't risk friends and family cutting themselves on its old rusted metal parts.
Now is the time with our cash for scrap cars service.
Call today and get a great cash offer. Sell your scrap car to us and we remove it safely for free.
Don't have a junk car? We are interested in all vehicles including motorcycles, vans, buses and trucks. Have a combination of vehicles? We'll take the lot!
Not only will we do all the hard work in removing your scrap vehicles, but we also pay you cash for you to transfer the ownership over to us.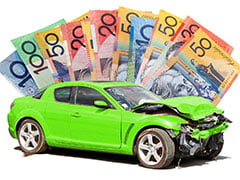 Get Cash for Cars
Convert your unwanted vehicle into cold hard cash. Our car buyers want your car, no matter the condition.
Free Valuation
Sell Your Junk Car for Cash
When junk cars become broken, unregistered and unusable their owners tend to dump and forget. We know that old scrapped cars and vehicles then become a nuisance and an eyesore.
You may have been wondering what you could do with all that junk. Well here is the solution to your problems - sell your vehicle to the wreckers.
Help us clean up Newcastle, Lake Macquarie, Maitland, Port Stephens, Cessnock, Hunter and beyond by requesting us to remove your old scrap vehicles. Best of all - you can get paid for simply calling us!
Consider this, these old and even broken vehicles can put money in your pocket. Get those unwanted, rusted out nuisances out of your life.
Give ABCM Car Removal a call and get a quote for removing the junk vehicle or vehicles that are taking up space on your property.
Just make sure you have the legal documents needed to prove ownership. These documents are also needed to make sure you can legally get paid for giving these cars to ABCM Car Removal.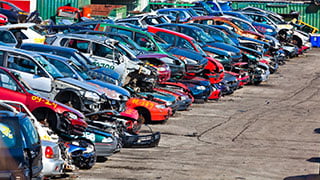 Auto Wrecker - All Models
Need a spare part for your damaged vehicle? We wreck all makes & models including Toyota, Holden, Ford, Subaru, Nissan, etc.
Contact Us Now
Get Cash 4 Scrap Cars Now
There are times that you need to pay an unexpected bill. Maybe you may are between jobs, but the bills keep coming. Take a look around and look for what you can sell to get money.
Is there an old vehicle in your garage or backyard that has been sitting there for years because you could not make up your mind what to do with it. Well, here is your solution. Get paid with our cash for 4 cars service.
Give ABCM Car Removal a call and see how much you could get for your old car, motorcycle, van or truck. They will give you a quote for any of these junked vehicles.
You will also be pleasantly surprised at the amount of money you can receive for that old vehicle. What do you have to lose? Just that old vehicle of course!
Free some space up and get better use out of it. We are standing by waiting for you to pick up that phone and contact us now.
Get closer to what you need to remedy your financial situation and lose the worry of all of that metal that is sitting there taking up space.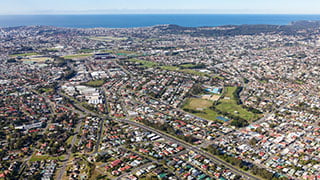 Service Areas
Based in Newcastle, we service all surrounding suburbs and regions including Lake Macquarie, Hunter, Central Coast, Maitland, Cessnock and more.
Get Quote
We Service A Large Area
Who doesn't want cash for junk cars? Surely you know someone that has junk cars sitting on their property. Imagine if you got that eyesore out of their way and provided them with money in the process.
Now you can assist your friends and neighbours by helping them get rid of their scrap vehicles with unwanted car removal.
Be careful though. Some people may take offense to someone calling their old car junk.
Best to use some soft words like beauty or gem. As long as you address the discussion constructively and let them know you are there to help them.
Let them know about our company and how we pay cash for scrap cars. This will give new meaning to "love thy neighbour".