When you have an old car that no longer works and is only good for the scrap yard you need a car wrecker that buys cars. This is exactly what we do.
We take vehicle of all types including 4WDs, SUVs, Utes, bikes, family cars, compact cars, large people movers, buses and even trucks. Also we purchase all cars for cash remove all makes and models.
Best of all we pay the vehicle owner cash to take the car off their hands.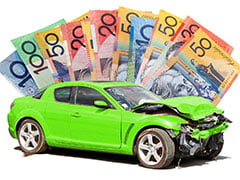 Sell Your Wrecked Car Fast
Convert your wrecked vehicle into cold hard cash. Our car buyers want your car, no matter the condition.
Free Valuation
Car Pick Up Wreckers
Located in Newcastle we have a scrap yard where people can come and buy spare parts. To keep our inventory stocked we need to constantly get new vehicles into the lot.
This leads our auto dismantlers to purchase unwanted cars from people across a large portion of New South Wales. Best of all we come to you, do all the lifting and transporting. Plus we pay you for your vehicle.
We have a large fleet of specialty tow trucks that operate across Newcastle, Central Coast, Cessnock, Maitland, Port Stephens, Lake Macquarie and the surrounding Hunter regions.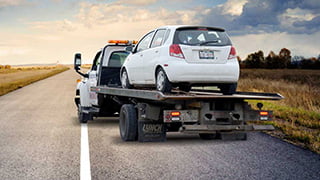 We Remove All Vehicles
We come to you and remove all makes and models of cars, trucks, 4WDs, etc. Damaged automobile? No worries. Contact us.
Request Now
Selling Your Wrecked Car is Easy
By collecting non-working and unwanted vehicles across our service areas, we keep our wrecking yard full.
When you deal with us as a car wrecker that buys cars, you get to enjoy these benefits:
As a licensed wrecker we do things by the book including recycling your vehicle in an environmentally friendly way.
We offer the best prices around. Get more for your vehicle.
We never ask you for any fees for towing. More money in your pocket.
We have a fully functioning scrap yard where we dismantle and recycle the parts.
You get great customer service. Our services are top notch.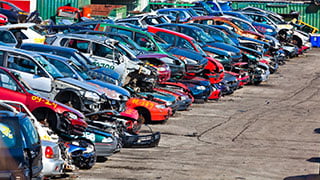 Wrecker That Buy Cars
We buy all makes & models including Toyota, Holden, Ford, Subaru and Nissan for wrecking.
Contact Us Now
Get Rid of Your Broken Auto
You may have tried to sell you wrecked car already. No-one wants to buy a non-working vehicle that is out of rego and needs extensive repairs to get it roadworthy.
But fear not. You still have an option to scrap your car.
When you find it difficult to sell your car for any reason, give us a call. We don't care if the car has been damaged in an accident, is non-working, written off or out of registration.
We will make you a cash offer on your vehicle based on it's condition, make, model and fuel type. Once you agree, we make the process simple. Just set a date and time and we come to collect it. Simples.
Get in contact with us now for your vehicle price assessment. We give you the best price for your scrap car.