Do you have an old car stored in your garage that you forgot was there? Or maybe it's hidden right at the back of your property? Maybe you have multiple scrap cars on your property that you need removed and junked?
ABCM Car Removal are the car scrappers you need.
We can assist you with your car scrapping needs in all areas of Newcastle, Lake Macquarie, Maitland, Port Stephens, Cessnock, Hunter and Central Coast.
Scrapped vehicles left rotting away on your property is not doing you any good. They can create homes to bugs, rodents and other pests that can potentially infiltrate your home.
Choose a scrap car removal service to come and rid your place of the old useless vehicle.
The best thing about it is, we will pay you for your scrap car. Isn't that great? Now that unsightly vehicle has got some value.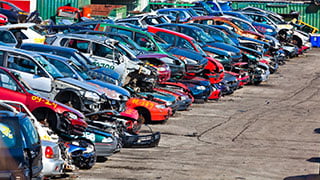 Scrap Your Car
Is your damaged vehicle ready for the scrap heap? We wreck all makes & models including Toyota, Holden, Ford, Subaru, Nissan, etc.
Contact Us Now
We Remove Car Scrappage
First you need to decide if your scrap vehicle is no longer needed in your life. You obviously want it removed but you don't have to pay to have it taken from your property
ABCM Car Removals has the tools and equipment to remove all car scrappage. All you need to do is give us a call.
After getting the full details over the phone we can provide you with a cash offer for what your scrap car is worth. If you are happy with the price, which we are sure you will be, then we schedule a time to come remove your scrap car.
Best of all, we wreck all Nissan, Ford, Toyota, Honda, Mitsubishi, you name it. We buy all makes and models, dismantle them and sell their spare parts.
Of course you will need to have the proper documents such as proof of ID (eg. Driver's License) proof that you own the vehicle and clear access to the vehicle.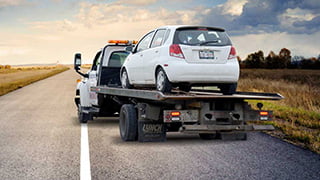 All Vehicle Removals
We come to you and remove all makes and models of scrap cars, trucks, 4WDs, etc. Scrapping a car is easy.
Request Pick Up Now
Newcastle Car Scrappers
When your car is worthless, not-running, unregistered and just taking up space on your property, why wouldn't you want it gone?
Consider this, you have not done anything to rehabilitate your old vehicle and it has been rusting and taking up space in your garage or on your property. It can become unsightly and achieving nothing.
By calling the car scrappers to come and remove your junk car the metal from the engine and chassis can be recycled to make other items out of the material.
Car scrappers literally dismantle the car and recycle the car piece by piece. Finally the car can provide some value back to the world as opposed to rusting away to nothing on your property.
If you are married, your spouse may have been asking you about your intentions regarding this old vehicle. You can save yourself some grief and solve this issue by scrapping your old car.
Call ABCM Car Removals and talk to the motor wreckers near you about getting rid of your old car. Now is the time to relieve you of your problem and give you peace of mind.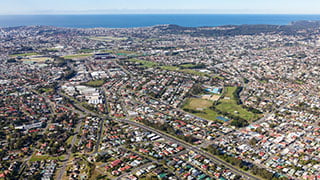 Service Areas
Based in Newcastle, we service all surrounding suburbs and regions including Lake Macquarie, Hunter, Central Coast, Maitland, Cessnock and more.
Get Quote
Get Back The Space You Have Been Missing
If this old car is taking up space in your garage and you have to figure out where to put lawn equipment or other outdoor items.
Moving that old car can give you the space you need to store these items properly. Maybe you will have space to park another vehicle. It depends on what you want to do with space.
If the scrap vehicle is taking up space outdoors, then are some other ideas that you can do with that space. How about starting or expanding your garden?
If you have a collection of outdoor tools that you need to store, maybe the money you receive from scrapping your old car can go towards a tool shed.
There are a number of ideas that space can be used for. Even if you can only satisfy your spouse with finally doing something with that eyesore.
Make the right choice and request ABCM Car Removal to pick up your old car and get paid in the process.