Unwanted cars can be a headache to dispose. At ABCM Car Removal we specialize in giving top cash for unwanted cars.
Based in Newcastle our team travels all over the Hunter, Central Coast and other NSW locations to provide this service.
You no longer need to worry about how to get rid of that unwanted vehicle that has been laying around your property for too long.
Simply reach out to us, provide us with a few details about the vehicle, ensure you can prove ownership and we will arrange a collection time. Get some dollars back in your pocket for that old used car that no-one else wants.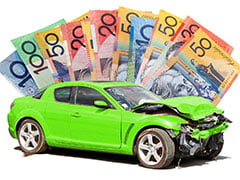 Sell 2nd Hand Car
Convert your unwanted vehicle into cold hard cash. Our car buyers want your car, no matter the condition.
Free Valuation
Unwanted Car Removal
Finding the best buyer for second hand or even scrap cars can be an arduous task. Sometimes you don't even want money for it, you just want it gone.
With ABCM Car Removal we provide the best of both worlds. Fast prompt removal process for unwanted vehicles and to top it off we even pay cash for them.
Our services are unparalleled, convenient, free, and fast. We see value in every used car even if it is damaged, out of registration or considered a write-off.
We will still pay you to take away your problem.
Our company is flexible when it comes to paying for your scrap car. We allow you to negotiate the price according to the market rates and your expectations. Our aim is for you to get the fairest price for your unwanted car.
Apart from paying you cash for your unwanted car, we also remove the automobile free of charge. This way, you will not have to worry about the towing costs.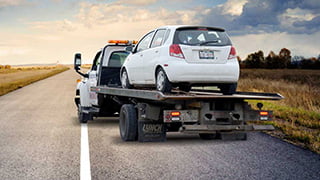 Car Removal for Used Vehicles
We come to you and remove all makes and models of cars, trucks, 4WDs, etc. Damaged automobile? No worries. Contact us.
Request Now
Servicing Newcastle & Surrounds
With our main offices in Newcastle, we provide our services across the entire regions of Port Stephens to the North, Cessnock and Maitland to the west, Lake Macquarie and the Central Coast in the South.
We incorporate trained and experienced staff in our company to ensure that all duties are conducted with utmost professionalism and expertise.
Our teams are also trained in quality customer relations and you can be sure to have a friendly crew handling your car removal.
Choosing us guarantees you unwanted car removals whether the car can be repaired or not. Yes we even remove scrap cars.
This means that if your car was involved in an accident and completely written off, we shall still buy it and offer you cash according to the market price ratings.
Additionally, you do not have to worry about any paperwork as our team will take care of all that.
Forget about the hassle of searching for buyers on the open market or even online where potential service providers may not be efficient enough.
Contact us through our enquiry channels and we shall be more than glad to serve you appropriately.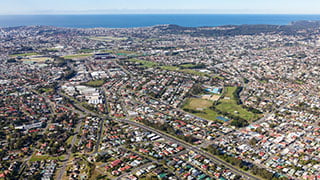 Service Areas
Based in Newcastle, we service all surrounding suburbs and regions including Lake Macquarie, Hunter, Central Coast, Maitland, Cessnock and more.
Get a Quote
We Buy Unwanted Cars for Cash
At ABCM Car Removal, we ensure that we clear all the clutter from your home. We are interested in leaving your home neat. Sell your unwanted car today and reap the benefits. Best of all we pay great money for all vehicles.
Our staff are always keen not to raise any unnecessary racket during the whole process. We respect your neighbours too.
Selling off your unwanted car will enable recycling companies to reprocess the scrap metal which is a plus for the environment.
Many unwanted car owners may be tempted to browse the internet looking for buyers with the best offers.
While they may find some, the whole process can come with unforeseen complications such as additional expenses which the seller may not have anticipated.
Do some thorough due diligence before contacting any unwanted car removal services. This will help you to compare prices and quality of service and eventually you will hire the company with the best deal.
Contact us today for the best deals in unwanted car removals.