Have an old car that you no longer drive and is just sitting around? How would your like some extra cash?
As local car buyers we pay cash for old cars in Newcastle, Hunter and Central Coast areas. If you answered yes to the above two questions and have a vehicle located in this region give us a call now.
Your old car does not have to be working, registered or road-worthy. It can be a dump or in great condition. It doesn't matter. But based on it's condition we will make you a cash offer to come and remove it from your property.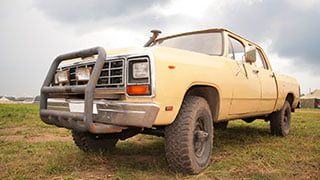 We Buy Used Vehicles
Convert your unwanted vehicle into cold hard cash. Our car buyers want your aged car, no matter how many kms.
Free Valuation
Sell Your Old Car for Cash
I remember one day I saw my neighbor walking around the neighborhood picking up old cans. I asked him why was he doing that? He responded with I can make money off these cans.
People drink their beverage and throw them all over the street. I thought that was a good idea. He was keeping the neighborhood clean and getting paid to do so by recycling the cans for money.
That is the same thing that can happen with your old car. You are no longer using it. There is no plan to rehabilitate it. So why not sell if for scrap. How much cash will you get? I am glad you asked!
ABCM Car Removal will give you a fair cash offer right over the phone. The amount we quote you is dependant on the type, condition and age of the vehicle. But rest assured that we offer top cash prices.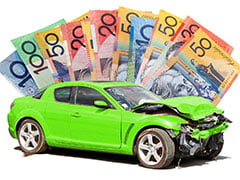 Junk Car? No Worries
Get the best value for your old junk car. We are buying cars in any condition and model.
Contact Us
Old Car Removal
As auto wreckers we buy old cars for cash and them dismantle them. We salvage the parts that can be resold and sell the scrap metal to recycling plants to help reuse the material and create new products.
There are so many makes and models of vehicles out there. This includes Toyota, Nissan, Ford, Hyundai, Mitsubishi, Holden and many more. As such your old vehicle can provide spare parts to those looking to repair their car.
By selling your old car to us not only do you get your old car removed from your life and get paid cash but also help recycle that old pile of scrap metal that is currently left sitting on the side of the road.
So go on, do something positive for the environment and make some money in the process. Sell your car to our wreckers today.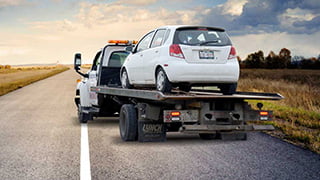 We Pick Up All Models
We come to you and remove all makes and models of cars, trucks, 4WDs, etc. Damaged automobile? No worries. Contact us.
Request Now
Get Cash for Used Cars
So you've made the decision to get rid of your old car and now you want to know how much you can you get for it?
ABCM Car Removal will need to know the year, make, model and condition of your car before making a cash offer. Knowing these details is vital before talking price but we normally offer up to $8,999 cash.
Remember that with this cash amount that you will gain we also come and remove the vehicle free of charge. We have special tow trucks and equipment to remove vehicles front tricky locations when the car does not even run.
With us, you can sell any car you want with ease, no matter how old it is.
Give us a call today to get your cash offer and arrange same day removal of your old car today.