When it comes to selling your car, parking on a busy road with a "For Sale" sign can work in some cases. However, there are better places to sell your car that offer much more exposure and efficiency.
But, with an abundance of car dealerships, online marketplaces and automotive websites, which is the best place to sell a car in Australia?
Well, the answer can vary depending on the type of car you are selling and quickly you want to sell it. Read on to learn more.
5 Best Places to Sell a Car in Australia
There are hundreds, if not thousands of individual places you can sell a car. But they can all typically be categorised into different segments. Listed below are our top 5 best places to sell a car in Australia.
1. Cash For Cars Services
If you have never heard of a "cash for cars" service, well the name is pretty self-explanatory. These car buying services typically provide the fastest and easiest way of selling an unwanted vehicle.
The business model is simple. You contact the company to let them know about your car's details. They make you an offer to buy and once agreed can usually arrive the same or the next day to complete the transaction.
The best part about these car buyers is they pay for vehicles in any condition. From relatively new cars with low kilometres to old, unregistered and even damaged beyond repair wrecks.
Once the buyer arrives on-site, a cash payment is made on the spot and the vehicle is usually towed away. Hence it doesn't need to be driveable or have a valid rego.
The only disadvantage with these services is you won't get as much money if the car is in perfect working condition and you sold it privately. But getting the price you really want through a private sale can take weeks or months.
Cash-for-cars providers have partnerships with local car wreckers who take damaged vehicles and car dealerships that want resellable cars. This allows them to purchase all types of vehicles with almost no rejections.
This type of service is great if you want quick cash from the fastest sale of your vehicle or if your car is damaged which makes selling privately a challenge.
2. Car Buying & Selling Websites
The next most convenient place to sell your car is through an online buying and selling platform dedicated to automobiles.
These car sales websites allow you to do everything from the comfort of your home without the hassle of pushy car salesmen at local dealerships. All you need is a good internet connection and some decent photos of your car.
Some of the best platforms to sell your car online in Australia are:
Carsales.com.au
Drive.com.au
CarsGuide.com.au
The biggest advantage of selling your car through a car selling website is that people who visit these platforms are actively searching for cars.
Prospective buyers can filter their searches for car type, make and model. This means those who contact you are already quite interested in your car.
Another advantage of online selling platforms is they usually have free valuation tools that you can use to get an estimate of your vehicle's value.
The disadvantages of these platforms are they typically require a small fee to advertise your car and they may take a percentage of the sale. Also, there is no guarantee that your car will sell or you will get the price that you desire.
Plus, you may have to deal with time wasters who ask silly questions about your vehicle, schedule an inspection, even a test drive and then never buy.
If you do choose to use a car selling website, be mindful that there are some that are designed for specific types of cars like rare or vintage. Apart from that, each platform has its own pros and cons but all provide a similar service.
Carsales.com.au is, by far, the largest online platform for buying and selling all types of cars in Australia. This means that listing your car through Carsales will get you the most eyeballs.
3. Car Dealerships
If you're not too keen on the idea of dealing with private buyers, then selling your car to a dealership is another great option.
The process is relatively simple and straightforward.
Contact the car dealership
Wait for them to inspect your car
Get paid
One of the benefits of selling your car to a dealership is that they will offer you a new or second-hand car to purchase as a replacement.
In this case, your car will be considered as a trade-in so you will take some money off the price of your next purchase.
One disadvantage, however, is that you often get less when you sell to or trade-in at a dealership when compared to selling privately.
4. Online Marketplaces
Another option for selling your car is through an online marketplace such as eBay, Gumtree, or Facebook Marketplace.
The process is similar to that of an online car selling platform but the key difference is that it's a general marketplace rather than a car-specific marketplace.
Due to this, you may encounter a lot of people who are "just-looking" resulting in even more time wasters than a car sales website.
You also have to appraise your own vehicle without an estimating tool which requires more manual research on your part.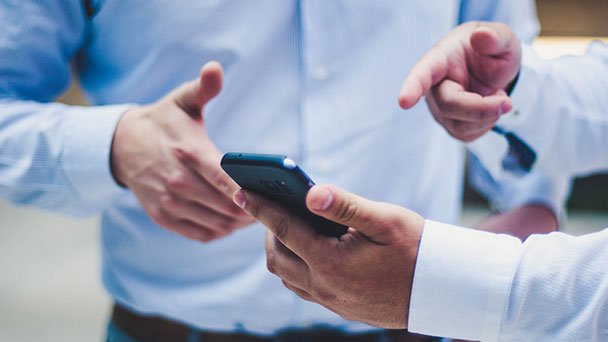 5. Social Media
Social media has a variety of uses, and one of those is selling cars.
Posting photos of your car and its details on your social media platforms will often give you a bunch of inquiries relatively quickly.
The main thing to be aware of when posting directly on social media to sell your car is that you are limited by your connections. If you have very few connections then your reach may be limited. In this case, you could use paid ads.
Alternatively, if your friend's list is quite large such as thousands of local contacts then using this method may prove useful.
In addition, the person who buys your car is most likely someone you know which makes the transaction more trustworthy.
One disadvantage is that you have to post regular updates and monitor your posts frequently to ensure that people are still seeing them.
You also have to check your inbox multiple times not only for prospected buyers but also from friends asking why you're selling your car. This may generate unwanted conversations depending on your reason for selling.
Final Thoughts
Selling a car is not as difficult as it seems. There are a few different options and each has its own set of advantages and disadvantages.
The best option for you will ultimately depend on the type of vehicle you are selling, its condition, your personal preferences and the amount of time and effort you're willing to put in.
Do you want a quick and easy sale? Or are you willing to wait for the right buyer who's willing to pay your asking price?
Whatever you decide, we hope that this article has helped you in some way. Good luck!