Welcome to ABCM Car Removal, your go-to BMW wreckers servicing the Greater Newcastle, Hunter, and Central Coast areas.
With us, your unwanted BMW isn't just waste; it's a source of valuable, reusable parts and a vehicle for supporting eco-friendly practices.
Our Speciality: BMW Wrecking & Recycling
At ABCM Car Removal, we've carved out a niche as a leading BMW wrecker and recycler.
The intricate process of wrecking and recycling these luxury vehicles requires a level of skill and understanding that we've mastered over the years.
Our Expertise with BMW
We choose to specialize in BMWs because these well-engineered vehicles retain their value even when they're past their prime.
Their robust and reliable parts can find new life in other vehicles, providing an affordable alternative to new parts for many BMW enthusiasts.
The BMW Models We Regularly Handle
We handle a wide range of BMW models, from the popular 3 and 5 series to the luxury 7 series and sporty M series. Whether it's a recent model or a vintage beauty, we can handle it with the expertise it deserves.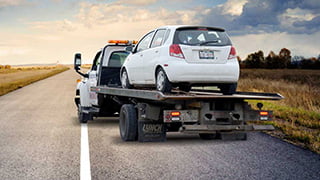 Best Wreckers
We buy all makes and models. Come to us when you need dismantled spare parts or to sell your vehicle to us.
Contact Us
Your Unwanted BMW: From Eyesore to Eco-Friendly
We view every unwanted BMW as an opportunity to contribute to a more sustainable future. Our process transforms your old BMW from a potentially polluting eyesore to a valuable resource for the community.
The Journey of Your Unwanted BMW
Once we collect your BMW, it begins a new journey in our facility. Our experts dismantle the car with precision, sorting and preparing parts for reuse. The remaining shell is then responsibly recycled.
Our Eco-Conscious Car Wrecking Process
Our wrecking process is designed with the environment in mind. We ensure that any potentially harmful materials are responsibly disposed of, while valuable parts are kept intact for reuse or recycling.
This reduces waste and helps keep our planet clean.
Quality BMW Spare Parts For Less
Why buy new when you can get quality used BMW parts for less? We provide an extensive selection of recycled parts from various BMW models. Each part is tested for reliability before it is put up for sale.
Our Extensive Range of BMW Spare Parts
We offer a wide selection of BMW spare parts, including engines, transmissions, body panels, interiors, and more. Whatever your BMW needs, there's a good chance we have it at our wrecking yard.
Why Choose Our BMW Spare Parts
Choosing our spare parts means choosing affordability, quality, and sustainability. You get reliable parts for a fraction of the cost of new ones, and you contribute to reducing waste and promoting recycling.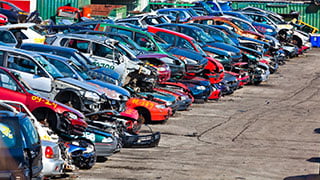 Need Spare Parts?
We dismantle BMW for spare parts and scrap metal recycling. Ask us what spare parts we have in stock.
Contact Us
Our Comprehensive Service Area
We provide services across the Greater Newcastle, Hunter, and Central Coast regions. Our comprehensive service area means that we can help as many people as possible get value from their unwanted BMWs.
Serving Greater Newcastle
In Greater Newcastle, we're a trusted name for car removal and recycling. Our efficient and friendly service has made us a preferred choice for locals looking to get rid of their old BMWs.
Reaching Out to The Hunter
Our services extend to the beautiful Hunter region. We provide convenient car removal and a reliable source of quality BMW spare parts for our clients in this area.
Our Footprint In The Central Coast
On the Central Coast, we're known for our commitment to eco-friendly practices and excellent customer service. We're proud to serve this vibrant community with our comprehensive car wrecking services.
Easy and Convenient Car Removal
With ABCM Car Removal, getting rid of your unwanted BMW is as easy as making a phone call. We come to you, offering free car removal and cash for your old car on the spot.
How Our Car Removal Process Works
Our process begins when you contact us for a quote. Once agreed upon, we schedule a pickup at your convenience. Our team will arrive on time, handle all the necessary paperwork, and remove your car hassle-free.
Schedule Your Free BMW Car Removal
Scheduling your car removal is as simple as reaching out to us with your preferred date and time. We'll work around your schedule to ensure the process is as convenient for you as possible.
Cash For Your Unwanted BMW Cars
We believe in providing value to our customers. That's why we offer competitive cash for cars, rewarding you for choosing to recycle your old BMW with us.
Our Competitive Cash for Cars Scheme
Our cash-for-cars scheme is simple and straightforward. We offer a fair price based on the condition and model of your BMW.
Once we've assessed the vehicle, you'll receive an offer. If you accept, you'll get the cash on the spot when we come to collect the car.
How Much Can You Get for Your Unwanted BMW
The amount you can get for your unwanted BMW varies based on its model, condition, and the demand for its parts. But rest assured, we strive to provide you with the best possible offer.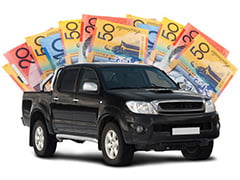 Top Cash for BMW's
We purchase all car and truck models for recycling. Unwanted vehicle? Contact us and we will make you an offer to buy.
Get Quote
Why Choose ABCM Car Removal?
We're not just a car removal service. We're a team of BMW enthusiasts dedicated to providing value to our customers and contributing to a more sustainable world. Here's why ABCM Car Removal should be your first choice.
Our Expertise in Car Wrecking
With years of experience in the field, we've mastered the art of car wrecking. Our team is skilled in dismantling various BMW models, ensuring we retrieve usable parts efficiently and responsibly.
Our Commitment to Eco-Friendly Practices
We believe in doing our part for the environment. Our wrecking and recycling processes are designed to reduce waste and promote the reuse of valuable resources. When you choose us, you're choosing to support a greener planet.
Our Reputation for Customer Service Excellence
At ABCM Car Removal, we place a high value on customer satisfaction. Our team is always ready to assist you, ensuring a smooth, hassle-free car removal and recycling experience.
Ready to Transform Your Unwanted BMW?
If you're ready to say goodbye to your old BMW and hello to a cleaner, greener future, we're here to help. Contact us today to get started.
Contact Us Now
Get in touch with us today to schedule your free car removal or to inquire about our BMW spare parts. Our friendly team is ready to assist you.
Our Quick and Easy Quote Process
To get a quote for your unwanted BMW, simply provide us with a few details about the car. We'll assess its value and provide you with a no-obligation quote. It's quick, easy, and free.