Got a vehicle in Newcastle that you want to get rid of? Call us now and use our cash for car removal service.
We service the suburbs of Lambton, New Lambton, North Lambton, New Lambton Heights and surrounding areas such as Wallsend.
When you want to remove an unwanted vehicle from your property, count on us and get paid a good amount of money for it.
We'll do the car removal for free and yes, you'll earn from it! Sounds like a good deal, right?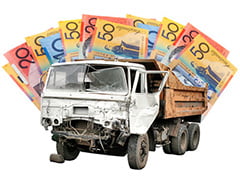 Cash for Cars or Trucks
Convert your unwanted vehicle into cold hard cash. Our car buyers want your car, no matter the condition.
Free Valuation
New Lambton Car Removal
ABCM Car Removal offers the best cash for any old vehicle sitting around in your New Lambton garage.
Whether it's a pre-loved sedan that you just want to get rid of so a brand new car can fit in, or it's a smashed car that's only good for the scrap pile – we'll take it!
We pay cash for cars in mint condition and those that are old, rusted and no longer work. We're on the lookout for vehicles with salvageable parts, too.
We'll take vehicles of all make, type and model regardless if they're apt for the road or not.
The better the condition of your car, the better the price you'll get. Want to earn up to $8,999 for an unwanted vehicle? That's a good price you can't easily find.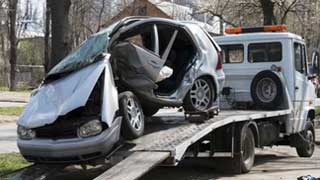 We Collect All Vehicles
We come to you and remove all makes and models of cars, trucks, 4WDs, etc. Damaged automobile? No worries. Contact us.
Request Now
Easy Money for Cars, Trucks & More
Get instant cash from a car that you no longer like or need by calling ABCM Car Removal. Provide us with the details of your vehicle and you'll receive an instant quote from our team.
We'll only require you to present a proof of ownership of the vehicle.
If you have any questions about our cash for cars program in New Lambton, just call us or send us a message through our Enquiry Form.
As Newcastle's top car buyer offering the best cash for unwanted cars, you'll experience a hassle-free transaction with us.
We have the equipment, the manpower, and the right tools to safely, cleanly, and professionally remove unwanted jeeps, 4x4s, SUVs, cabs, buses, trucks, vans, and other vehicles from your premises.
Reliable & Responsible Wreckers
Why allow an unwanted vehicle to take so much space in your garage? Call us now and sell your junk cars for cash.
Don't hesitate to get in touch with us if what you have is a vehicle that's smashed to pieces. We're happy to pay cash for them, too.
We're New Lambton's most reliable car disposal service provider that can pick up your vehicle in a timely and efficient manner then responsibly dispose of it in our own wrecking yard.
So no matter where you are, get in contact with us today.
We abide by strict regulations on junk car removal and process scrap metal in an ethical and environmentally-friendly manner.
You can be confident that your junk vehicle will be in the hands of people who will make good use of its recyclable parts.
Need to get rid of a car today? Call us now and let's see if we have enough time to provide you with same day car removal service.