ABCM Car Removal specialises in cash for cars Mayfield services. We don't just buy used and old cars, we also pay top cash for them.
Do you own an old rickety or fairly used car that you have listed for for sale? We are ready to offer you an amazing cash offer better than what any other scrap car dealer in Mayfield could possibly offer.
Based on Newcastle we service all of Mayfield including Mayfield East and West.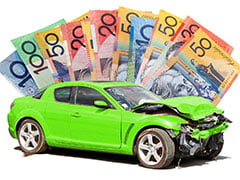 Get Cash for Cars
Convert your unwanted vehicle into cold hard cash. Our car buyers want your car, no matter the condition.
Free Valuation
Mayfield Car Removal
Of course, cars in good condition get better cash offers but that does not mean we pay huge cash for good cars only. Even your old and unwanted car could also fetch you hundreds of dollars too.
Regardless of the kind of car, its condition, model or age, our cash for cars Mayfield service is going to pay you decently to get it removed from its current location.
We offer great cash rewards for what you consider useless, old or unwanted. Even if your car is nothing more than scrap metal, do not leave it in your backyard to rust. At ABCM Car Removal we can help you can make reasonable money off it.
We collect unwanted vehilces and process them for recycling. This indicates our commitment to a more sustainable and healthier environment.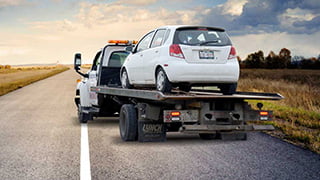 We Remove All Vehicles
We come to you and remove all makes and models of cars, trucks, 4WDs, etc. Damaged automobile? No worries. Contact us.
Request Now
Sell Your Vehicle to Our Car Buyers
Registering your interest in our Mayfield cash for cars services is as easy as ABC. It only takes a minute to complete our online application.
You can also contact us via our telephone lines to discuss a car removal and compensation deal.
All you need to do is, provide us with all the details of your car and we will promptly provide your will a cash offer. The amount you'll receive from our cash for cars deal is dependant on the type and condition of your vehicle.
Best of all is we travel to you, wherever you are located.
We Come to You with Best Prices
When it comes to cash for cars services in Mayfield, we are right at the top of the list.
If you are looking for the best car deals and satisfactory service in the industry, look no further than ABCM Car Removal. You do not have to worry about who moves your car from wherever it is to our yard. We take car of it all.
Car haulage is a complimentary service we offer our clients without charging you a cent. Towing is free anywhere in the greater Newcastle region or any of our other service areas.
Our service teams are well-trained and certified to execute car removals in any area. Is your car in your backyard, the office garage or on the driveway? we can remove it with no damage whatsoever to your property.
Contact us today for your free cash offer and we can also get your car removal and payments done on the same day. With customer friendly staff we can remove any doubts ou have over the phone.