Experience top-notch service with ABCM Car Removal, your reliable Honda Wreckers in Greater Newcastle, Hunter, and Central Coast.
We provide comprehensive car wrecking services, from removing your unwanted Honda vehicles to providing high-quality spare parts.
About ABCM Car Removal
As a leading player in the automotive industry, ABCM Car Removal has built a reputation for quality, trust, and environmental responsibility.
We are more than just a car removal company – we are your partners in sustainable car disposal.
Who We Are
ABCM Car Removal is a locally owned and operated business servicing the wider areas of Greater Newcastle, Hunter, and Central Coast.
Our mission is to provide fast, convenient, and environmentally friendly car wrecking services to our community.
Our Commitment to the Environment
We take our responsibility towards the environment seriously. Our processes ensure minimal environmental impact, promoting recycling and preventing harmful substances from reaching the ecosystem.
Our Honda Wrecking Services
Whether you have an unwanted Honda or need spare parts for your vehicle, ABCM Car Removal has you covered. We offer a range of services tailored to meet your specific needs.
Honda Car Removal
Got an unwanted Honda sitting in your driveway? We offer free removal services, picking up your vehicle directly from your property. No hassle, no stress.
Cash for Your Unwanted Honda Cars
At ABCM, we believe in providing fair value. That's why we offer competitive rates for your unwanted Honda cars. Turn your old, damaged, or unwanted vehicle into instant cash!
Selling Quality Honda Spare Parts
In our wrecking yard, you'll find a wide variety of Honda spare parts. From engine components to car accessories, our parts are thoroughly inspected and ensured to be in good working condition.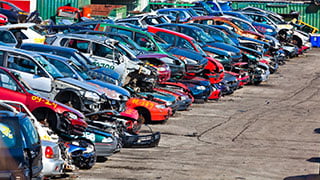 Need Spare Parts?
We dismantle Honda for spare parts and scrap metal recycling. Ask us what spare parts we have in stock.
Contact Us
Why Choose ABCM As Your Honda Wreckers
We strive to provide unparalleled service to our customers. Here's why ABCM should be your first choice for Honda wrecking services.
Fast and Convenient Service
We understand your time is valuable. That's why we ensure our services are quick, seamless and designed to work around your schedule.
Best Prices for Your Unwanted Honda Cars
We pride ourselves on offering the most competitive prices for your unwanted Honda vehicles. Get paid on the spot and enjoy hassle-free service.
High-Quality Honda Spare Parts
With ABCM, you get access to top-quality Honda spare parts. Our expert team ensures every part meets high standards before it hits our yard.
Eco-Friendly Car Wrecking
We believe in responsible car wrecking. We dismantle and recycle cars in a way that is both eco-friendly and sustainable, preventing unnecessary landfill waste.
Our Honda Wrecking Process
Curious about how our process works? Here's a quick rundown of our Honda wrecking process from start to finish.
Step 1: Get a Free Quote for Your Honda
First, reach out to us for a free quote. Provide us with your Honda's details, and we'll give you an estimate based on its condition and market value.
Step 2: Schedule Your Car Removal
Once you're happy with our offer, we schedule a pick-up at your convenience. We'll come to your location, inspect the vehicle, and prepare it for removal.
Step 3: Get Paid on the Spot
After finalising the paperwork, we pay you the agreed amount right there and then. No hidden fees, and no unnecessary delays.
Step 4: Eco-Friendly Dismantling and Recycling
We then transport your Honda to our wrecking yard, where it's responsibly dismantled. Useful parts are extracted and sold, and the rest of the materials are recycled.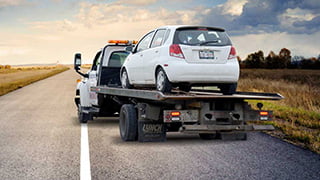 Best Wreckers
We buy all makes and models. Come to us when you need dismantled spare parts or to sell your vehicle to us.
Contact Us
Areas We Service in Greater Newcastle, Hunter & Central Coast
We are proud to service a wide area across Greater Newcastle, Hunter, and the Central Coast. Whether you're in a bustling city or a remote corner of the region, we've got you covered.
Servicing Greater Newcastle
From the heart of Newcastle to its outskirts, we provide our top-rated services to every corner of the Greater Newcastle area. No matter where you're located, we're ready to assist you.
Car Removals in The Hunter Region
ABCM is known for its quality services throughout the Hunter region. From the rural outskirts to urban centres, we're just a call away.
Serving the Central Coast
We extend our services to the vibrant communities of the Central Coast. Expect the same level of professionalism and speedy service, regardless of your location.
Types of Honda Cars We Buy
No matter the condition, age or model of your Honda, we're interested. Here's a look at the types of Honda cars we buy.
Unwanted Honda Cars
Even if your Honda is just taking up space in your driveway, it has value. We purchase unwanted Honda cars and offer a hassle-free removal process.
Damaged Honda Cars
Even if your Honda has been in an accident, we're interested. We buy damaged cars and responsibly dispose of them.
End-of-Life Honda Vehicles
Is your Honda reaching the end of its life? Don't worry – we buy end-of-life vehicles and ensure they are recycled in an environmentally responsible manner.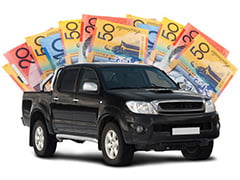 Top Cash for Honda's
We purchase all car and truck models for recycling. Unwanted vehicle? Contact us and we will make you an offer to buy.
Get Quote
How to Get Started With Our Honda Wreckers
Ready to turn your unwanted Honda into cash or need a quality part for your car? Getting started with ABCM Car Removal is simple and straightforward.
Contact Us for a Free Quote
The first step is to reach out to us for a free quote. Give us a call or fill out the form on our website, and we'll give you an estimate for your Honda car or the spare part you need.
Schedule Your Honda Car Removal
Once you accept our offer, we'll schedule a convenient pick-up time. We'll come to your location, do a quick inspection, and remove your Honda.
Get the Best Value for Your Honda With ABCM
At ABCM Car Removal, we're all about providing great service, unbeatable prices, and a commitment to the environment.
Contact us today and discover why we're the best choice for Honda wrecking services in Greater Newcastle, Hunter, and Central Coast.