ABCM Car Removal is your go-to professional Hyundai wrecker servicing the Greater Newcastle, Hunter, and Central Coast areas.
Our specialized team combines expertise and care to provide you with top-notch disposal services for your unwanted or damaged Hyundai vehicles. We also provide spare parts to repair your vehicle if you want to do so.
Why Choose ABCM Car Removal?
ABCM Car Removal stands out as a leading car wrecking service for many reasons. We are dedicated to providing you with the utmost value, convenience, and sustainability in our services.
Top Cash for Your Hyundai
We offer competitive rates for your Hyundai vehicle, regardless of its condition. Whether your car is old, damaged, or simply unwanted, we will pay top dollar for it, providing you with a convenient and profitable solution.
Free Car Removal Service
At ABCM Car Removal, we not only pay cash for your car, but we also remove it from your premises for free. This is part of our commitment to making the process as hassle-free for our customers as possible.
Environmentally Conscious Car Wrecking
We are committed to conducting our business in an environmentally friendly manner. Our wrecking process is conducted carefully to minimise environmental impact, and we recycle as much of the vehicle as possible.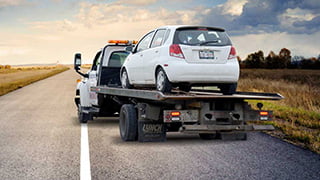 Best Wreckers
We buy all makes and models. Come to us when you need dismantled spare parts or to sell your vehicle to us.
Contact Us
Our Hyundai Wrecking Process
Our car wrecking process is straightforward and customer-friendly. It involves four simple steps, all designed to provide you with a worry-free experience.
Step 1: Request A Free Quote
Contact us to get a free, no-obligation quote for your Hyundai vehicle. Provide us with the details of your vehicle, and we will give you a competitive offer.
Step 2: Schedule Car Removal
If you accept our offer, we will schedule a convenient time to remove your car. Our team will arrive at your location, ready to haul away your Hyundai at no additional cost to you.
Step 3: Get Paid on the Spot
We believe in fair and instant payments. That's why we pay you on the spot as we remove your car. Say goodbye to delays or checks that take forever to clear.
Step 4: Responsible Car Dismantling
Once we have your car, we will handle the rest. Your Hyundai will be responsibly dismantled, with any salvageable parts preserved and harmful materials disposed of correctly.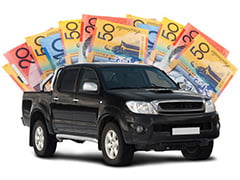 Top Cash for Hyundai's
We purchase all car and truck models for recycling. Unwanted vehicle? Contact us and we will make you an offer to buy.
Get Quote
Hyundai Models We Commonly Wreck
We handle a variety of Hyundai models, from sedans and hatchbacks to SUVs and hybrids. No matter what type of Hyundai you have, we're interested.
Sedans and Hatchbacks
Whether you have a Hyundai i30, Accent, Elantra, or Sonata, we're ready to take it off your hands. These popular models often have salvageable parts that are in high demand.
SUVs and Vans
Own a Hyundai Tucson, Santa Fe, or Palisade? Don't let it gather dust! We're interested in these models and more, turning your unwanted SUVs and vans into valuable resources.
Hybrid and Electric Hyundai Models
Hyundai's hybrids and electric vehicles, like the Ioniq and Kona, are also welcomed at our wrecking yard. We understand the unique aspects of these vehicles and can dismantle them responsibly.
Quality Used Hyundai Parts For Sale
Looking for quality Hyundai parts at a fraction of the cost? Look no further. We offer a vast range of used parts for various Hyundai models.
Engine and Transmission Parts
Find quality engine and transmission parts that have been carefully salvaged from wrecked Hyundai cars. These components are tested for quality before being offered for sale.
Interior and Exterior Parts
We also offer a range of interior and exterior parts. Whether you're looking for seats, dashboards, mirrors, or bumpers, you're likely to find what you need in our yard.
Electrical and Electronic Components
Our selection of Hyundai parts extends to electrical and electronic components. From radios to control modules, we have a vast selection for you.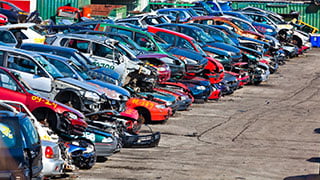 Need Spare Parts?
We dismantle Hyundai for spare parts and scrap metal recycling. Ask us what spare parts we have in stock.
Contact Us
Our Service Locations
We proudly serve various locations in NSW, Australia. From Greater Newcastle to the Hunter region and the Central Coast, we've got you covered.
Servicing Greater Newcastle
Our services extend across the entire Greater Newcastle area. We offer speedy and efficient car removal services in this region, giving residents a hassle-free option to dispose of their Hyundai vehicles.
Car Removal in Hunter
In the Hunter region, our services are just a call away. We strive to provide a seamless car removal experience for residents of this area.
Our Reach Across The Central Coast
On the Central Coast, we're a trusted name in car removal. We serve all suburbs, ensuring our Hyundai wrecking services are available to everyone in this region.
Ready to Dispose of Your Hyundai? Contact Us Today!
If you have an unwanted Hyundai car, don't let it go to waste. Contact ABCM Car Removal today and get the best value for it.
Our professional and friendly team is ready to assist you. Reach out to us today and let us turn your unwanted car into cash.