Are you looking for professional and reliable Jeep wreckers in NSW? ABCM Car Removal is here to offer superior wrecking and recycling services for all Jeep models.
With us, you will experience quick, efficient, and eco-friendly procedures to dispose of your unwanted Jeep vehicles.
Who We Are
ABCM Car Removal is a licensed and insured wrecking company providing comprehensive solutions to all Jeep owners in Greater Newcastle, Hunter & Central Coast.
We specialize in removing unwanted Jeeps, providing cash for damaged or used Jeeps, and selling high-quality spare parts recovered from these vehicles.
Why Choose ABCM Car Removal as Your Jeep Wrecker
We are committed to offering superior services that add value to our customers. Here are a few reasons why ABCM Car Removal is the preferred choice for Jeep owners in NSW.
Comprehensive Jeep Dismantling and Recycling
We cover all aspects of Jeep wrecking, from removal to dismantling and recycling. Our experts have the skills and knowledge to safely dismantle your Jeep, ensuring all usable parts are preserved while the rest is properly recycled.
Eco-Friendly Practices
At ABCM Car Removal, we prioritize environmental sustainability. Our wrecking and recycling processes are designed to minimize waste and pollution, contributing to a greener planet.
Efficient and Quick Service
Time is valuable, and we respect yours. Our team works promptly and efficiently to remove your unwanted Jeep, giving you peace of mind and a clutter-free property.
Top Dollar for Your Unwanted Jeep
We believe in fair compensation. That's why we offer competitive cash payouts for all Jeep models, regardless of their condition. We assess your vehicle's value and offer instant cash, making the whole process simple and rewarding for you.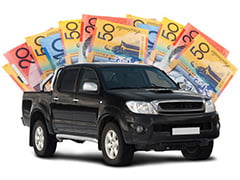 Top Cash for Jeep's
We purchase all car and truck models for recycling. Unwanted vehicle? Contact us and we will make you an offer to buy.
Get Quote
Our Jeep Wrecking and Recycling Services
ABCM Car Removal provides a range of services for Jeep owners. These services include:
Unwanted Jeep Removal
Whether your Jeep is broken, old, or simply unwanted, we can remove it from your premises at no cost to you. Our team is equipped to handle all types of removals, ensuring a smooth and hassle-free experience for you.
Cash for Your Damaged or Unwanted Jeep
We pay top dollar for any Jeep vehicle, regardless of its condition. If you have a damaged, broken, or unused Jeep sitting idle on your property, turn it into cash with our services.
High-Quality Spare Parts from Jeep Wrecks
We offer an extensive inventory of spare parts from Jeep Wrecks. These parts are meticulously inspected and tested for quality, offering a cost-effective alternative for Jeep repairs and upgrades.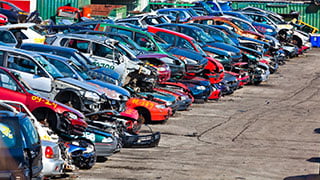 Need Spare Parts?
We dismantle Jeep for spare parts and scrap metal recycling. Ask us what spare parts we have in stock.
Contact Us
Our Jeep Wrecking Process
We follow a systematic and efficient Jeep wrecking process. Here's how it works:
Initial Consultation and Free Quote
Contact us with the details of your unwanted Jeep. Our experts will provide a free, no-obligation quote based on the information you provide.
Jeep Removal
Once you accept our offer, we'll schedule a removal at your convenience. Our team will arrive on time, handle all the heavy lifting, and tow away your Jeep for free.
Dismantling and Recycling
We then transport your Jeep to our wrecking yard, where it's dismantled carefully. All usable parts are set aside for resale, while the rest is recycled using eco-friendly methods.
Selling Spare Parts
The salvageable parts from your Jeep are cleaned, tested, and added to our inventory of spare parts, ready to give a new lease of life to other vehicles.
Servicing Areas in Greater Newcastle, Hunter & Central Coast
ABCM Car Removal extends its Jeep wrecking services across various areas in NSW. Here's where you can find us:
Reliable Jeep Wreckers in Greater Newcastle
We are the trusted Jeep wreckers in Greater Newcastle, renowned for our quick, efficient, and environmentally-friendly services.
Your Trusted Jeep Dismantlers in Hunter, NSW
In the Hunter, we are recognized for our commitment to customer satisfaction and the high cash payouts we provide for unwanted Jeeps.
Top Jeep Wrecking Service In The Central Coast
As the leading Jeep wreckers in Central Coast, we are your best choice for Jeep removal, recycling, and spare parts sales.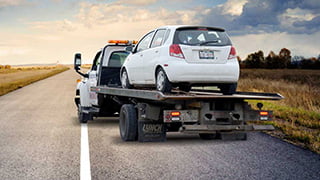 Best Wreckers
We buy all makes and models. Come to us when you need dismantled spare parts or to sell your vehicle to us.
Contact Us
Getting Started with ABCM Car Removal
Ready to get rid of your unwanted Jeep? Here's how to start:
Contacting ABCM Car Removal
Reach out to us via phone, email, or our online form with details of your vehicle. We'll get back to you promptly with a free, no-obligation quote.
Scheduling Your Jeep Removal
If you accept our offer, we'll arrange a pick-up time that works best for you. Our professional team will show up at the scheduled time to remove your Jeep safely and efficiently.
Once your Jeep is loaded onto our tow truck, we'll hand you the agreed-upon cash. It's as simple and straightforward as that.
Choose ABCM Car Removal Today
With ABCM Car Removal, you can be assured of top-notch Jeep wrecking services that are quick, convenient, and environmentally responsible.
Get in touch with us today and turn your unwanted Jeep into cash. We look forward to serving you!