ABCM Car Removal is the premier KIA wrecker in Greater Newcastle, Hunter, and Central Coast NSW. We specialize in buying unwanted and damaged KIA vehicles, dismantling them, and recycling their parts in an eco-friendly manner.
Who We Are
We are a team of professional car wreckers and recyclers, devoted to providing top-notch services to KIA car owners.
Our long-standing experience and dedication in the field have set us apart as the go-to choice for any KIA car removal needs.
Our Commitment to the Environment
We understand the impact of automobiles on the environment, hence our commitment to an eco-friendly approach.
Our process ensures that every part of your KIA vehicle is properly recycled, reducing waste and helping to conserve the environment.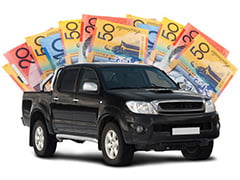 Top Cash for KIA's
We purchase all car and truck models for recycling. Unwanted vehicle? Contact us and we will make you an offer to buy.
Get Quote
Our KIA Wrecking Services
Our range of KIA wrecking services is designed to cater to the diverse needs of our clients. We aim to provide hassle-free, quick, and profitable solutions for your unwanted KIA vehicles.
KIA Car Removal
Our KIA car removal service is designed to be as convenient as possible for you. Whether your car is damaged, old, or simply unwanted, we'll take it off your hands quickly and efficiently.
Quick and Convenient Process
Our car removal process is streamlined and easy. You simply have to book an appointment, and our team will arrive at your location, ready to haul your car away. We handle all the logistics, so you don't have to worry about anything.
Safe and Professional Car Removal
Safety is our priority at ABCM Car Removal. Our team is highly trained to handle any car removal task, ensuring no harm to your property or the environment.
Cash for KIA Cars
At ABCM Car Removal, we pay cash for your unwanted KIA vehicles. We value transparency and fairness, providing you with an honest and competitive quote for your car.
Immediate Payment
We offer instant payment for your KIA car. As soon as the deal is confirmed, you receive the cash. There are no delays or hidden charges.
Fair Pricing
Our pricing process is based on a careful evaluation of your car's condition, model, and year. We believe in offering fair prices that reflect the true value of your vehicle.
KIA Spare Parts
Need spare parts for your KIA car? Look no further. We sell a wide range of quality-tested KIA spare parts at affordable prices.
High-Quality Spare Parts
All the spare parts we sell undergo thorough quality checks. We ensure that the parts are in good working condition, providing you with a reliable and cost-effective alternative to new parts.
Affordable Prices
Our spare parts are priced competitively, providing you with significant savings without compromising quality.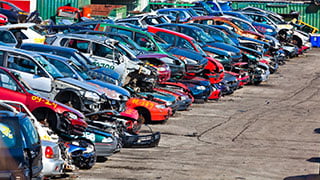 Need Spare Parts?
We dismantle KIA for spare parts and scrap metal recycling. Ask us what spare parts we have in stock.
Contact Us
Our Service Areas
We are proud to service the entire area of Greater Newcastle, Hunter, and Central Coast in NSW, Australia. Our team is always ready to reach you wherever you are within these regions.
Serving Greater Newcastle
Greater Newcastle is one of our key service areas. We've made a name for ourselves through consistent, reliable, and efficient service delivery in this region.
Active in Hunter Region
Our services also extend to the vibrant Hunter region. We're dedicated to providing the Hunter community with easy access to top-tier KIA wrecking services.
Covering Central Coast NSW
At ABCM Car Removal, we are equally committed to serving the residents of Central Coast NSW. We are just a call away for anyone in this area needing our services.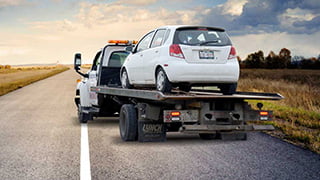 Best Wreckers
We buy all makes and models. Come to us when you need dismantled spare parts or to sell your vehicle to us.
Contact Us
Why Choose ABCM Car Removal for Your KIA?
We are not just any car wreckers; we offer a service that is second to none in the Greater Newcastle, Hunter, and Central Coast NSW regions. But why should you choose us for your KIA?
Expert KIA Dismantling
Our team comprises of KIA experts who understand the intricacies of these vehicles. We dismantle each car professionally, ensuring every usable part is preserved for reuse.
Environmentally Conscious
We take our commitment to the environment seriously. Our car wrecking process adheres to all environmental regulations, helping to reduce waste and promoting sustainable practices.
Fast and Reliable Service
Our service is not only quick but also reliable. We pride ourselves on our punctuality and efficiency, ensuring that our customers never have to wait unnecessarily or deal with any inconvenience.
Get In Touch With Us
Ready to dispose of your unwanted KIA vehicle or need spare parts? Reach out to us today. We are eager to serve you.
Book Your KIA Car Removal
Call us to schedule your car removal. Our friendly team will guide you through the process, making it as easy and stress-free as possible for you.
Enquire About Spare Parts
If you're in need of any spare parts for your KIA car, feel free to enquire. Our team will help you find the right part that suits your needs and budget.