Welcome to ABCM Car Removal, your trusted Land Rover wreckers in the Greater Newcastle, Hunter & Central Coast areas. We pride ourselves in offering comprehensive wrecking services for your Land Rover vehicles, ensuring that every step of our process is as efficient and beneficial for our clients as possible.
Why Choose Us as Your Land Rover Wreckers
At ABCM Car Removal, we go above and beyond to offer a service that is not just reliable, but also advantageous to our clients and the environment.
Experience and Expertise
With years of experience in the industry, our team has garnered substantial expertise in handling Land Rover vehicles. Our extensive knowledge allows us to provide superior service to our clients, ensuring that your Land Rover is handled with the utmost care and professionalism.
Environmentally-Friendly Practices
We are committed to the preservation of the environment, which is why our wrecking process is designed to be as eco-friendly as possible. We adhere to the strictest environmental regulations, ensuring that all parts are recycled or disposed of responsibly.
Best Market Prices
When you choose ABCM Car Removal, you can be assured that you are getting the best market prices for your Land Rover. Our fair and transparent pricing system ensures that you get the most value for your unwanted vehicles.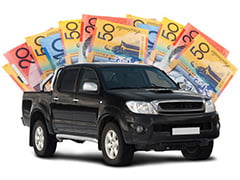 Top Cash for Land Rover's
We purchase all car and truck models for recycling. Unwanted vehicle? Contact us and we will make you an offer to buy.
Get Quote
Our Land Rover Wrecking Services
We offer a range of Land Rover wrecking services tailored to meet our client's varied needs.
Free Car Removal
We believe in making our service as convenient as possible, which is why we offer free car removal. No matter where you are in our service areas, we will come to you and remove your Land Rover at no additional cost.
Cash for Land Rover Cars
At ABCM Car Removal, we don't just remove your unwanted Land Rover vehicles, we also pay you for them. With our cash-for-cars service, you can make money off your unwanted or damaged Land Rover.
Sale of Land Rover Spare Parts
In addition to our wrecking services, we also sell high-quality Land Rover spare parts. Our wrecking yard is filled with a wide range of parts that can be used to repair or upgrade your Land Rover vehicle.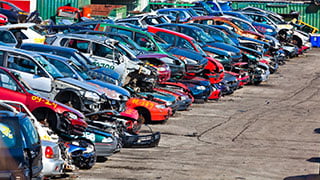 Need Spare Parts?
We dismantle Land Rover for spare parts and scrap metal recycling. Ask us what spare parts we have in stock.
Contact Us
How Our Land Rover Wrecking Process Works
Our Land Rover wrecking process is designed to be as simple and hassle-free as possible.
Step 1: Contact Us
The process starts when you contact us. You can reach us via phone, email, or through our website. Provide us with the details of your Land Rover, and we will get back to you as soon as possible.
Step 2: Get a Free Quote
After receiving your vehicle's details, we will provide you with a free, no-obligation quote. Our quotes are based on the make, model, and condition of your Land Rover.
Step 3: Schedule Pick-up
If you accept our quote, we will schedule a pick-up at a time and location that is convenient for you.
Step 4: Get Paid Instantly
Upon pick-up, we will conduct a quick inspection of your vehicle and then pay you on the spot. We believe in immediate payment, ensuring that you get your money as soon as possible.
Step 5: Environmentally Responsible Disposal
Finally, we will take your Land Rover to our wrecking yard where it will be dismantled and recycled in an environmentally friendly manner.
Quality Land Rover Spare Parts at Unbeatable Prices
We offer a wide range of quality Land Rover spare parts at prices that are hard to beat.
Wide Range of Land Rover Parts
Our wrecking yard is stocked with a variety of Land Rover parts, from engines to tires, you're bound to find the part you're looking for.
Quality Assurance
All our parts are carefully inspected to ensure their quality. When you buy from us, you can be confident in the quality of the parts you receive.
Competitive Pricing
We believe in offering value to our clients, which is why our prices are among the most competitive in the market. Whether you're looking for a small part or a major component, you're sure to find it at a great price at our wrecking yard.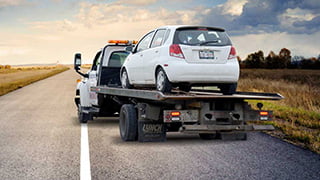 Best Wreckers
We buy all makes and models. Come to us when you need dismantled spare parts or to sell your vehicle to us.
Contact Us
Servicing the Greater Newcastle & Hunter Areas
Our services are not limited to just one location. We service the entire Greater Newcastle, Hunter, and Central Coast areas, ensuring that we're always within reach for our clients.
We take pride in our expansive service area, ensuring that wherever you are located, you can enjoy of our services.
Reliable and Prompt Service
We understand the importance of time, which is why we strive to provide reliable and prompt service. Whether you're selling your Land Rover to us or buying spare parts, we promise to provide quick and efficient service.
Get in Touch Today
Ready to sell your Land Rover or in need of quality spare parts? Get in touch with us today.
You can reach us via phone, email, or our website. Our friendly and professional team is always ready to assist you with any queries or concerns you may have.
If you're ready to sell your Land Rover, request a free, no-obligation quote today. We assure you of a fair and transparent quote, with no hidden charges.