Welcome to ABCM Car Removal, the premier Mitsubishi wreckers in the Greater Newcastle, Hunter, and Central Coast regions.
With our extensive experience and dedication to delivering quality services, we handle all your Mitsubishi wrecking needs seamlessly, while ensuring a focus on environmental responsibility.
Why Choose Us for Your Mitsubishi Wrecking Needs
At ABCM Car Removal, we stand out for our quality services, prompt response, and highly competitive rates.
We have a team of professionals who are skilled at handling all models of Mitsubishi vehicles, and we're committed to providing you with the best value for your unwanted or damaged Mitsubishi cars.
Our Services
We pride ourselves on offering comprehensive Mitsubishi wrecking services, aimed at making the entire process easy and hassle-free for you. From car collection to dismantling, recycling, and selling spare parts, we've got you covered.
Mitsubishi Car Collection
We offer a fast and efficient Mitsubishi car collection service across our service area. Whether your car is running or not, we will come to your location and take it off your hands, saving you the stress and hassle of transportation.
Environmental Friendly Dismantling Process
We practice an environmentally friendly dismantling process, stripping your vehicle of valuable parts for reuse before safely disposing of the remains. We are committed to reducing waste and contributing to a healthier environment.
Selling Quality Mitsubishi Spare Parts
In addition to our wrecking services, we offer a wide range of quality Mitsubishi spare parts. These parts are salvaged from wrecked cars, thoroughly inspected, and sold at competitive prices to meet your needs.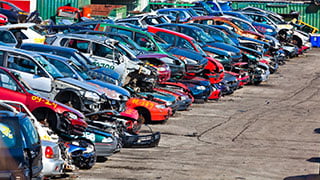 Need Spare Parts?
We dismantle Mitsubishi for spare parts and scrap metal recycling. Ask us what spare parts we have in stock.
Contact Us
Servicing Greater Newcastle & Beyond
We are proud to serve a wide geographical area, including the Greater Newcastle, Hunter, and Central Coast regions.
Our commitment to providing top-tier services extends across these areas, ensuring that no matter where you are located within these regions, our Mitsubishi wrecking services are accessible to you.
Greater Newcastle Area
In the Greater Newcastle area, we provide prompt and efficient car removal and wrecking services, always aiming for your complete satisfaction.
Hunter Region
In the Hunter Region, our experienced team is always ready to meet your car wrecking needs. We provide top-tier service and offer the best value for your unwanted Mitsubishi cars.
Central Coast
For our customers on the Central Coast, we promise a seamless car removal and wrecking process. Our team is available to provide you with a fast and efficient service, offering convenience and peace of mind.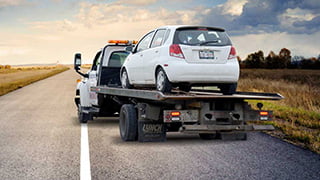 Best Wreckers
We buy all makes and models. Come to us when you need dismantled spare parts or to sell your vehicle to us.
Contact Us
Mitsubishi Models We Wreck
We handle a variety of Mitsubishi models, whether they are old or recent, running or not.
From the iconic Mitsubishi Lancer to the robust Pajero or the compact Mirage, we accept all models and give them a new lease of life through our wrecking and recycling process. Below we list a few more models.
Mitsubishi Triton
Whether it's the robust 4x4 or the comfortable ute, the Mitsubishi Triton is a popular choice among Australians. We welcome any Triton models in our wrecking yard, no matter the year or condition.
Mitsubishi Pajero
The Mitsubishi Pajero, both the full-size and the Pajero Sport, are well-loved vehicles for off-road enthusiasts and families alike. Bring us your unwanted Pajero and rest assured it will be handled responsibly.
Mitsubishi ASX
As one of the best-selling small SUVs in Australia, the Mitsubishi ASX has a significant presence on the roads. If you have an ASX that's past its prime, our wrecking service can help you dispose of it in an eco-friendly way.
Mitsubishi Outlander
The Outlander, with its various configurations including the efficient PHEV, has been serving Australian families for years. If your Outlander is no longer serviceable, our wrecking yard is the ideal place to give it a new purpose.
Mitsubishi Mirage
Compact and economical, the Mitsubishi Mirage has its place in urban environments. If you have a Mirage that's seen better days, we can turn it into valuable spare parts and recyclable materials.
Mitsubishi Lancer
A classic among car enthusiasts, the Mitsubishi Lancer, especially the Evolution models, holds a special place in the hearts of many. If you have a Lancer that's no longer running, we can help you make the most out of it.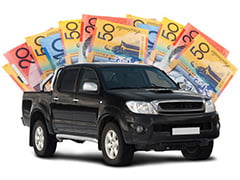 Top Cash for Mitsubishi's
We purchase all car and truck models for recycling. Unwanted vehicle? Contact us and we will make you an offer to buy.
Get Quote
Our Wrecking Process: How It Works
Our Mitsubishi wrecking process is designed to be simple. It comprises a few easy steps, ensuring a hassle-free experience for our clients.
Step 1: Contact Us
The process begins when you contact us. You can do this through a phone call, email, or our online form. Provide us with details about your car, and we'll take it from there.
Step 2: Free Inspection & Quotation
We offer a free inspection service, where we assess the condition of your car. After the inspection, we provide a fair and competitive quotation for your vehicle.
Step 3: Car Removal & Payment
If you accept our offer, we'll arrange for the removal of the car at a time and place that suits you. We ensure prompt payment upon pickup, ensuring that the process is fast and satisfactory.
Step 4: Dismantling & Recycling
Finally, we take your car to our wrecking yard, where we begin the process of dismantling and recycling, keeping the environment clean while finding new uses for parts that can be salvaged.
Benefit From Our Competitively Priced Spare Parts
Looking for quality spare parts for your Mitsubishi vehicle? Look no further.
We offer a range of quality Mitsubishi spare parts at highly competitive prices. These parts have been carefully salvaged, inspected, and are ready for your use.
Need a Mitsubishi Wrecker? Contact Us
If you have a Mitsubishi vehicle that needs wrecking, or if you're in the market for quality used Mitsubishi parts, don't hesitate to get in touch with us at ABCM Car Removal.
We are more than happy to serve you. Contact us today and let us provide the superior service you deserve.