At ABCM Car Removal, we specialize in wrecking Suzuki vehicles, providing top-notch service in Greater Newcastle, Hunter & Central Coast, NSW.
With our expertise, we ensure you get the best value for your unwanted or damaged Suzuki while contributing to environmental sustainability.
Overview of Our Suzuki Wrecking Services
Our comprehensive range of Suzuki wrecking services is designed to cater to every unique need of our clients. With a keen focus on convenience and customer satisfaction, we buy your unwanted cars, offer free removal, and pay you instantly.
Why Choose Us
We are dedicated to providing the best value for your unwanted Suzuki. Our seamless process, competitive prices, free pickup, and immediate payment set us apart from the competition. We also ensure responsible recycling, aligning our services with environmental conservation practices.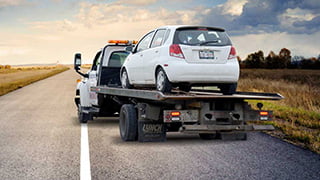 Best Wreckers
We buy all makes and models. Come to us when you need dismantled spare parts or to sell your vehicle to us.
Contact Us
Easy Suzuki Car Removals
We have designed a hassle-free Suzuki car removal process to provide our clients with unmatched convenience and satisfaction.
Step 1: Contact & Quote
To start, contact us and provide details about your Suzuki vehicle. We'll promptly give you a competitive quote based on the provided information.
Step 2: Schedule a Pickup
Once you accept our quote, we'll schedule a pickup at your convenience. We offer flexible timings to accommodate your schedule.
Step 3: Free Car Removal
Our team will come to your location to pick up the vehicle. We handle all the logistics, so you don't have to worry about transportation or towing costs.
Step 4: Final Payment
After removing the car, we'll make an immediate payment, completing the process in a smooth and hassle-free manner.
Types of Suzuki Models We Wreck
We accept a wide variety of Suzuki models, ensuring that no Suzuki owner is left out.
Various Suzuki Car Models
From compact cars and sedans to SUVs, we accept a diverse range of Suzuki models. Whether you own a Swift, Vitara, or Baleno, we're ready to offer top dollar for your unwanted vehicle.
Suzuki 4x4 & SUV Wrecking
We specialize in wrecking Suzuki 4x4 and SUV models. Our extensive experience in this area allows us to extract maximum value, which translates into higher payouts for you.
Suzuki Commercial Vehicle Wrecking
We also accept Suzuki commercial vehicles. With a comprehensive understanding of their unique components, we can dismantle them responsibly and offer you a competitive price.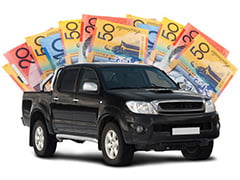 Top Cash for Suzuki's
We purchase all car and truck models for recycling. Unwanted vehicle? Contact us and we will make you an offer to buy.
Get Quote
How We Prioritize Environmental Sustainability
At ABCM Car Removal, we are dedicated to operating in a manner that is beneficial to the environment.
Eco-friendly Dismantling Process
We employ eco-friendly methods when dismantling vehicles, minimizing environmental harm. We carefully dispose of hazardous materials and fluids, adhering strictly to environmental regulations.
Responsible Disposal of Non-recyclable Materials
For materials that cannot be recycled, we ensure proper disposal in an environmentally friendly way. We strive to minimize landfill waste, contributing to a greener future.
Selling Quality Suzuki Spare Parts
Our wrecking process yields various quality Suzuki spare parts, all thoroughly tested and guaranteed for performance.
Quality Guarantee of Our Spare Parts
Every part we sell undergoes a rigorous quality check to ensure it meets our high standards. Our clients can trust the quality and durability of our parts.
Explore Our Range of Suzuki Spare Parts
We stock a vast selection of parts for various Suzuki models. Whether you need engine components, transmissions, or body parts, you're likely to find what you're looking for in our wrecking yard.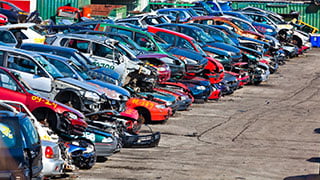 Need Spare Parts?
We dismantle Suzuki for spare parts and scrap metal recycling. Ask us what spare parts we have in stock.
Contact Us
Cash for Your Unwanted Suzuki Cars
We believe in offering value to our customers. Hence, we provide instant cash for your unwanted or damaged Suzuki cars.
How We Value Your Car
Our experienced evaluators assess your vehicle based on its make, model, year, and condition to offer a fair and competitive price.
Instant Cash for Damaged or Unwanted Suzuki
We understand the importance of time and convenience. Therefore, as soon as we remove your Suzuki, we pay you on the spot, making the process as quick and convenient as possible.
Servicing Newcastle, Hunter & Central Coast
We are proud to offer our Suzuki wrecking services throughout the Greater Newcastle, Hunter, and Central Coast regions of NSW.
Our extensive service area encompasses all major suburbs and towns within these regions. We are committed to providing reliable, efficient, and convenient services to all our clients within these areas.
Scheduling Your Free Car Removal
Contact us today to schedule a free car removal in any of our service areas. We're flexible and will work around your schedule to ensure a smooth and hassle-free experience.
Ready to Get Started? Contact Us Today!
Ready to turn your unwanted Suzuki into instant cash? Contact ABCM Car Removal today to experience our premier Suzuki wrecking services. We look forward to serving you.