As the largest car manufacturer in the world, it is likely there are more old Toyota's than other makes that are lying around people's homes and properties.
However, like all cars, a Toyota will one day become redundant and end up being on the junk list. But this doesn't have to be the end of the story for your Toyota. As a Newcastle wrecker with a large range of Toyota's, we are here for you.
So whether you are looking for spare parts for your Toyota to repair it, or want to sell your car to wreckers, we are here for you.
Need Toyota Parts?
Need a spare part for your damaged Toyota? We wreck all models including HiAce, HiLux, RAV4, Corolla, Camry, etc.
Contact Us Now
Sell Your Toyota For Wrecking
Whether it starts or it is no longer running, you can still make some money out of your old car. At ABCM Car Removal, we can remove your Toyota and dispose of it in the best way possible.
We will happily pay you money for your old Toyota, meaning that this is one type of car that you won't struggle to sell.
There are many reasons why we are popular for car removal services. Here are just a few:
With ABCM Car Removal, you don't have to wait for weeks to get rid of your Toyota that is cluttering up your space.
Once you accept the offered quote, our removals team will pick up your car as soon as possible at a time that suits you. You will enjoy how efficient and timely our services are.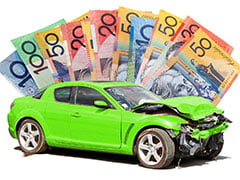 Get Cash for Cars
Convert your unwanted vehicle into cold hard cash. Our car buyers want your car, no matter the condition.
Free Valuation
Spares for All Toyota Models
HiLux, Hi-Ace, Land Cruisers, Accord, Prelude, 4Runner, Celica, Corolla and Previa are just some of the Toyota models that you can dispose of with ease, regardless of age or condition.
If it is a Toyota, you don't have to worry about whether it is acceptable to us.
Our Toyota car removal services are absolutely free of charge.
This means not only do we not charge for towing within our operational area, but we many also pay you for your car. The amount varies depending on the model, age and condition, but we guarantee you won't be out of pocket.
We know that you should be comfortable with the offer before you accept, so we provide obligation-free quotes for all our customers. We leave it up to you to decide whether you want to go ahead, with no pressure.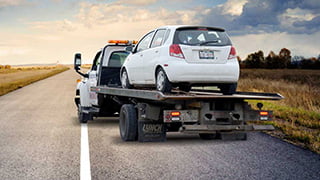 Toyota Car Removal
We come to you and remove all makes and models of cars, trucks, 4WDs, etc. Damaged automobile? No worries. Contact us.
Request Now
Dealing With Us is Easy
Our quotes are based on quantifiable data about the value of your car, meaning we won't take advantage of you if you aren't sure of its worth.
ABCM Car Removal gives you the best solution for your wrecked Toyota with a deal that you wouldn't get from selling your car on the open market.
Our reputation is very important when it comes to our business. Once you call our ABCM Car Removal team, we will go out of our way to help you with your car removal.
Plus we are not limited to any model or make of vehicle. As such we are also a Nissan wrecker, among other car brands.
Our friendly staff offer prompt and professional service to ensure your Toyota is removed of quickly and efficiently, every time.