Looking for professional Volvo wreckers? Welcome to ABCM Car Removal Services. We specialise in dismantling and recycling Volvo vehicles of all models.
Our team offers top cash for unwanted Volvo cars and provides a seamless service, covering Greater Newcastle, Hunter, and Central Coast regions in NSW, Australia.
Why Choose ABCM Car Removal for Your Volvo Wrecking Needs?
We understand there are many options when it comes to car wreckers. However, at ABCM, we are committed to providing a professional, reliable, and hassle-free service.
We offer competitive prices for your unwanted Volvo vehicles and ensure every part of the vehicle is recycled in an environmentally friendly manner.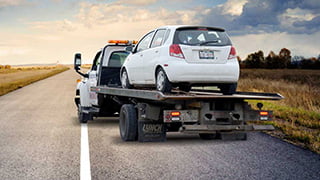 Best Wreckers
We buy all makes and models. Come to us when you need dismantled spare parts or to sell your vehicle to us.
Contact Us
Our Volvo Wrecking Services
We offer a wide range of Volvo wrecking services designed to cater to the needs of every Volvo owner.
Expert Volvo Car Removal
Our team of professionals handle the removal of your Volvo car with the utmost care and expertise, ensuring a smooth and convenient process from start to finish.
We service various locations and come to you at a time that suits your schedule.
Cash for Volvo Cars
We value your Volvo, regardless of its condition. ABCM offers top dollar for your unwanted Volvo cars.
Simply get in touch with us for a free, no-obligation quote, and walk away with cash in hand.
High-Quality Volvo Spare Parts Sales
Our wrecking yard is home to a wide range of high-quality, used Volvo parts. These parts are thoroughly inspected and tested to ensure they meet our strict quality standards.
Whether you're a DIY enthusiast or a car mechanic, you'll find what you need in our yard.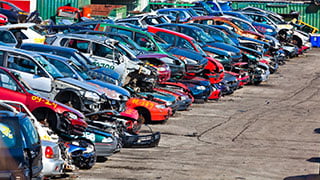 Need Spare Parts?
We dismantle Volvo for spare parts and scrap metal recycling. Ask us what spare parts we have in stock.
Contact Us
Our Volvo Wrecking Process
We believe in transparency, which is why we provide a step-by-step breakdown of our Volvo wrecking process.
Step 1: Evaluation of Your Volvo Car
Our team of experts will assess the condition of your Volvo car to determine its worth.
We use an industry-accepted valuation process to ensure you get the best price for your vehicle.
Step 2: Car Removal and Payment
Once the quote is accepted, we'll schedule a convenient pick-up time for you. We pay cash on the spot when we come to remove your vehicle.
Step 3: Dismantling and Recycling
After the car is removed, it goes to our wrecking yard for dismantling. Usable parts are separated for sale, while the rest of the materials are responsibly recycled.
Benefits of Choosing ABCM for Volvo Wrecking
We offer more than just car removal services. Here are some of the benefits you get when you choose ABCM for Volvo wrecking.
Eco-Friendly Volvo Wrecking
We are dedicated to keeping the environment clean.
Our Volvo wrecking process is conducted in a manner that reduces waste and prevents harmful materials from polluting the environment.
Top Cash for Your Unwanted Volvo
We value every car we get. That's why we offer competitive prices for your unwanted Volvo vehicles, ensuring you get the top dollar your car deserves.
Premium Volvo Spare Parts at Affordable Prices
We offer an extensive range of high-quality Volvo spare parts at affordable prices. All our parts are checked and tested to ensure they meet our high standards.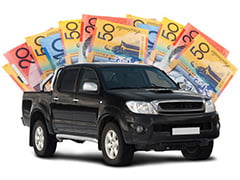 Top Cash for Volvo's
We purchase all car and truck models for recycling. Unwanted vehicle? Contact us and we will make you an offer to buy.
Get Quote
Our Service Areas
We proudly serve the Greater Newcastle, Hunter Region, and Central Coast in NSW, Australia. See more details about our service areas below.
Greater Newcastle Volvo Wreckers
We provide our Volvo wrecking services across the Greater Newcastle area. Contact us today to arrange for a quick and easy car removal.
Hunter Region Volvo Wreckers
If you're in the Hunter Region, we've got you covered. Our team is ready to provide you with a quick quote and remove your Volvo at your convenience.
Central Coast Volvo Wreckers
Our services also extend to the Central Coast region. No matter where you are, our team will come to you, offering the same high-quality service and top cash for your Volvo.
How to Contact ABCM Volvo Wreckers
Ready to turn your unwanted Volvo into cash? You can reach out to us through our contact form or call us directly.
We're here to assist you and answer any questions you might have about our Volvo wrecking services.
Take Action Now
Don't let that old Volvo collect dust in your garage. Contact ABCM Car Removal today and discover a hassle-free way to get rid of your unwanted Volvo while making some extra cash in the process.