Need to remove old cars or vehicles from your backyard in Charlestown? Our car removal Charlestown service is perfect for you.
Your once precious car could end up in a landfill which is probably not what you want. You think of the best ways to dispose it but none seems to be viable.
This is when you realize that the most viable solution is seeking a car removal Charlestown service.
With us, your car is never useless and it's never unwanted. We always have space for old and unwanted cars, giving you money when you need it.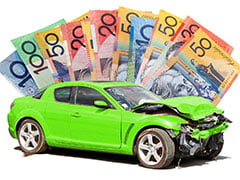 Fastest Cash for Cars
Convert your unwanted vehicle into cold hard cash. Our car buyers want your car, no matter the condition.
Free Valuation
Best Charlestown Car Removal
ABCM Car Removal understand the importance of removing unwanted, old and damaged cars from Charlestown and this is the reason we offer the solution.
We understand it is a health hazard, they are not attractive and that the right vehicle disposal is of great importance.
Having an old, damaged or unwanted car in your home is dangerous. It could lead to injuries of the family members and even your pets.
Since they are not only a health hazard but also an environmental hazard, car removal Charlestown ensures that they help you get rid of these cars.
When you have an old and rusty car in your property, this is not attractive. It is not a good image to your family and visitors. Get your back yard back into shape by having that car removed by Newcastle's local professionals.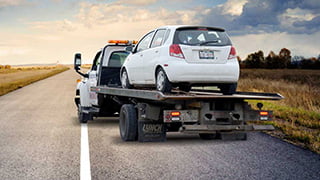 Free Vehicle Collection
We come to you and remove all makes and models of cars, trucks, 4WDs, etc. Damaged automobile? No worries. Contact us.
Request Now
Get Money For Your Wreck
Old cars especially trucks takes up much space in your back yard, let our local auto wrecker take them instead.
Definitely the back yard will look better and more spacious when your request our car removal Charlestown service to take care of these old cars and vehicles. That space can also be used for other things.
One reason old cars are an environment hazard is the fact that with time, they become a breeding ground for rodents.
As soon as the breeding starts, the rodents will start moving around and into the houses which in turn becomes a health hazard.
We Take All Vehicle Types
We are willing to pay top dollar for all makes and models of automobiles. From Toyota to Nissan, Ford and Holden. We collect cars in any condition and recycle all parts appropriately.
The other thing is that scrap cars may still have fluids in them such as battery acid, air-conditioning gas and petrol among others.
When these fluids start leaking, they are harmful to the land and those around. ABCM Car removal operates all across Charlestown, removing cars to avoid such issues for the sake of your loved ones.
Broken, unwanted and old cars are a huge problem but this is no longer the case as they can be disposed with ease. There are no more reasons to be frustrated by the fact that you cannot get the right way to dispose your car.