If you live in the Gosford area and have a car you need to be removed ASAP, there's only one auto wrecker service that can get the job done right: ABCM Car Removal.
We're the Gosford area's best auto wrecker and spare parts dealer, and we've built our reputation through unmatched customer service paired with standard-exceeding professionalism.
When you contact ABCM Car Removal to sell your junker, you're met with an in-house towing team trained to provide expert-level towing services, and you're paid in cash before the car leaves your sight.
If you're looking to sell an old, beat-up, junker in Gosford, give ABCM Car Removal a call today, and ask about our same-day pickup services.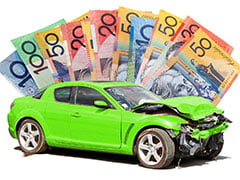 Get Cash for Junk Cars
Convert your unwanted vehicle into cold hard cash. Our car buyers want your car, no matter the condition.
Free Valuation
Car Removal in Gosford
Getting your car removed from your property or the side of the road is simple with ABCM Car Removal's top-of-the-line services.
Here's how it works:
Call: Give us a call and ask about our car removal services in Gosford.
Describe: Give us an accurate description of your vehicle. Don't worry about the condition, make, or model. We don't turn cars down.
Book: Schedule a time for us to meet you at your car's location. If you call early enough, we can even do same-day pickup to get your car off your hands fast!
Meet: One of our car removal experts will meet you at the scheduled place and time with our in-house tow truck. They'll ensure your description is accurate with a glance of the car, and then they'll ask for proof of ownership.
Get Paid: Finally, our car removal expert will pay you in cold, hard cash, hook your car up to our tow truck, and take it off your hands for free. It's that simple!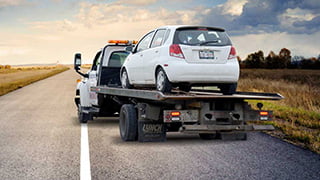 We Collect All Vehicles
We come to you and remove all makes and models of cars, trucks, 4WDs, etc. Damaged automobile? No worries. Contact us.
Request Now
We Pay Cash for Cars in Gosford
You don't want to get rid of your old ride for free. You've invested a lot of time, money, and energy into your car, and dropping it off at a dump just doesn't feel right. At ABCM Car Removal, we understand this.
That's why we offer high-value payouts in cold, hard cash for every car we purchase. Regardless of the make, model, or condition of your vehicle, we'll pay you top dollar before we take it away.
This means there are no annoying waits for cheques to clear or funds to hit your account. You call us up, we bring out a tow truck, and we put real cash in your hand before towing the car away. It's that simple.
Sell Your Unwanted Car Today
If you have a car that you need to get rid of fast, and you're in the Gosford area, contact us today and ask about our free car removal services.
We'll tow your car away regardless of its make, model, or condition, and we'll even pay you a substantial amount before we take it away.
Call our Central Coast car wreckers today and ask about same-day pickup from the pros at ABCM Car Removal!