Has your car finally driven its last mile, or has it been totalled in an unfortunate accident? Don't let it sit around collecting dust or rusting out on your property.
Call ABCM Car Removal. We're the Wyong area's best car removal service, and we provide free car removal for all of Wyong's residents.
We have an in-house towing team that performs fast, reliable and completely free car removal across Wyong, and we'll even give you a generous payout for letting us take your old ride.
We've been providing cash for cars services in Wyong for quite some time, and we've built a reputation for being the most reliable car removal team in town.
When you have a car you need to get rid of, and you want instant cash put in your wallet, call ABCM Car Removal.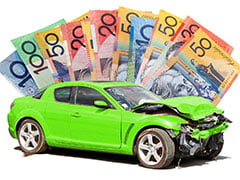 Fast Cash for Cars
Convert your unwanted vehicle into cold hard cash. Our car buyers want your car, no matter the condition.
Free Valuation
We Pay Cash For Cars In Wyong
You don't want to toss your old car in a landfill and get nothing out of it. If you do that, you might end up having to pay extra just to get rid of your car.
With ABCM Car Removal, you get paid instantly in cold, hard cash, and your car gets removed for free.
When you call us, we'll send a professional car removal expert to your car's location, regardless of where you're at in Wyong, and they'll pay you based on your car's recycling value in cash.
This removes the need to wait for a cheque to clear or for funds to be deposited into your account, and you walk away with cash in your hands instantly.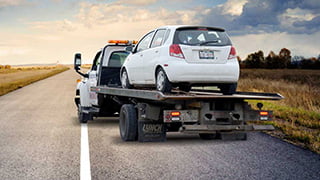 Junk Car Removal in Wyong
We come to you and remove all makes and models of cars, trucks, 4WDs, etc. Damaged automobile? No worries. Contact us.
Request Now
Car Removal Services In Wyong
ABCM's car removal services aren't complicated to work with. We've streamlined the car selling experience to make it smooth and easy for all of Wyong's residents.
Here's how to get your car removed without the fuss:
Call: Call us during our service hours and ask us about car removal in Wyong.
Describe: We'll need an accurate description of your car's make, model, and condition to generate a cash offer. Don't worry. We don't turn any cars down.
Schedule: Once we've quoted an offer, you'll have to have a time and place set up for the transaction. Wherever your car is and whenever you're free is good enough for us.
Meet: We'll meet you with a qualified towing team and our in-house tow truck. One of our experts will glance at your car to verify your description, and then we'll ask for proof of ownership.
Get Paid: Once we verify you're the owner of the vehicle and have the right to sell it, our pros will pay you according to our quoted offer in cold, hard cash. That's right. No cheques or direct deposits. You get real cash in your hands instantly. Then, we'll hook the car up and tow it away for free!
Get Rid Of Your Old Car
Don't wait around and let your car rust out. Sell it to ABCM Car Removal, today. We pay cash for cars in Wyong and other locations.
We take all makes and models in any condition. Plus we provide free towing.