You are in Warners Bay with a car in your driveway, garage or lawn that you no longer use. You look at it and it's not worth fixing but you do not know what else to do with it. It does not have to end up in the landfill.
All you have to do is choose ABCM Car Removal and we'll take care of the rest.
Have an old or wrecked car? How about getting some money in return?
You make a call, get a quote, share your most convenient time for the pickup and we will be there to pick it up.
Getting paid instantly and not having to spend a dime for your car to be towed away are some of the reasons you should not let that car just sit there. Before the car leaves your property, you will have your money.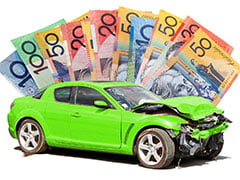 Sell Your Unwanted Car
Convert your unwanted vehicle into cold hard cash. Our car buyers want your car, no matter the condition.
Free Valuation
Warners Bay Car Removal
There are various things that you need to qualify for car removal services.
With our Warners Bay car removal, all you need to do is prove ownership of the vehicle and we do the rest.
We take all makes and models in any condition. This includes the popular makes such as Toyota, Nissan, Mazda, Hyundai and the classics too such as Holden and Ford.
Have a wrecked, unregistered or otherwise hard to sell car? No worries. Just contact us.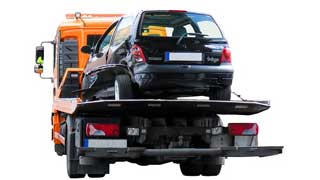 All Vehicles Removed
We come to you and remove all makes and models of cars, trucks, 4WDs, etc. Damaged automobile? No worries. Contact us.
Request Now
Can I Sell My Car Today?
This is a question that many people ask when they need to sell their junk cars. Probably you are busy and it would not be possible to visit the car removal company anytime soon.
It is pretty easy to get a quote without visiting the company, plus we come to you and can often provide same day purchases.
Another advantage of working with us is that you can get a car removal quote from the comfort of your home or office.
All you have to do is enter the details in our online contact form, or give us a call. No matter the condition or make of your car, you will get a quote.
We Come to You & Pay Top Dollar
You want to know how much your unwanted car is worth. Rest assured, the rewards are attractive and it is something that is worth investing your time in.
ABCM Car Removal gives you the best price for your car when you are located anywhere in Newcastle, including Warners Bay. This includes cash for cars in Charlestown.
It is not unreasonable to get thousands of dollars depending on the make, model and the condition of the car. We offer the best rates around.
Once you make that first call, and you are comfortable with the offer given, we will schedule a time to collect. ABCM Car Removal handle everything else in a professional manner and will arrive with the required documents.
Considering that it does not take much time and you would like to free up the space occupied by that car you no longer need, there is nothing holding you back from selling your Warners Bay wreck at an attractive price.