Want instant cash paid into your wallet for your totalled Subaru? ABCM Car Removal has you covered.
We're a leading NSW car wrecker with a long-standing reputation for fast, reliable, and professional service you can count on.
We'll pick up your totalled or damaged Subaru up at no cost to you, and we'll pay you upfront in cold, hard cash before taking it away. All you need is proof of ownership and a suitable pickup time in your schedule.
At ABCM, we believe in giving you something back for your wrecked Subaru. Call us today for same-day pickup and instant cash.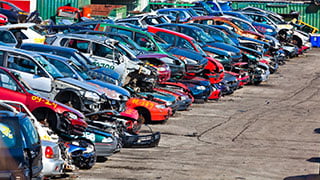 Subaru Spare Parts
Need a spare part for your damaged vehicle? We wreck all Subaru models including Forester, Outback, Liberty, Impreza and WRX.
Contact Us Now
Subaru Pick Up in Newcastle & Hunter
As one of the leading car brands on Australia's roads, Subaru has earned its spot as one of the most reliable brands Aussies can buy.
However, they don't last forever, and they're just as susceptible to being totalled in a major wreck as any other vehicle.
So, what do you do when your Subaru gets wrecked or simply can't be repaired anymore? Sell it to us!
ABCM Car Removal will pick up your Subaru free of charge, and we'll pay you the recycling value of your car upfront.
There's no waiting on cheques to clear, funds to be deposited, or any other annoying processes. We pick the car up, and you get paid. It's as simple as that.
We even have our own in-house towing team with highly experienced towing specialists to ensure that every Subaru pickup is performed flawlessly and without causing damage to your property.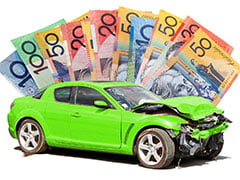 Sell Your Subaru for Cash
Convert your unwanted vehicle into cold hard cash. Our car buyers want your car, no matter the condition.
Free Valuation
Accepting All Models in Any Condition
We're not picky when buying cars. We'll buy any car you have regardless of its make, model, or condition.
This includes the popular Subaru Forester, Outback, Liberty, Impreza, XV, WRX, and WRX STI. It can be completely totalled from a head-on collision, or simply rusted away from improper storage. We'll buy anything.
Since we take in such a high volume of the most popular Subaru's in Australia, we manage to pull in pretty much any part you may need for your own Subaru.
We don't just refurbish these and sell them off to bulk consumers. Our shop is open to the public, and you're more than welcome to buy your spare Subaru parts from ABCM Car Removal.
We carry spare rims, seats, alternators, door panels, bumpers, engine parts, batteries, and more. More importantly, you can trust that they're fully compatible with your Subaru because we pull them off the same type of car you have.
This lets you get your hands on high-quality, inspected parts at a fraction of the cost of brand-new options.
Subaru Wrecker
We have plenty of Subaru's on our scrapyard and are always looking for more. Find parts for yours now.
Spare Part Sales
Sell Your Subaru to Us Today
If you have a Subaru you need to get rid of quickly, call ABCM Car Removal, today.
We'll tow your Subaru away for free, and we'll pay you the recycling value of your vehicle. All you need to get started is proof of ownership and time to complete the pickup.
Plus we also remove and provide spare parts for other brands too.
Call ABCM Car Removal, today.