While the internet provides some excellent ways of selling a car, you can easily be duped by criminals. That's right! You need to sell your car, but who do you trust?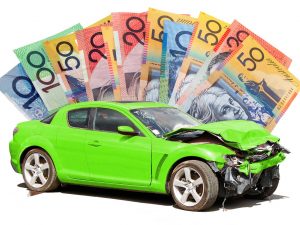 If you live in Newcastle and its surroundings we provide an excellent option for scrap car removal. At ABCM Car Removal we guarantee you a safe business transaction. We don't send any third parties to come and check up on your vehicle. We come to you ourselves.
You can trust us to scrap your car for money. Here are some of the money added benefits you will get with us:
No Need To Advertise – Sell Your Scrap Car To Us
How is this advantageous? Many sellers have been scammed by advertising their vehicles either online or offline.
In advertising, one is required to expose their contact details. Scammers will call you pretending to be interested in your vehicle. You then set up a meeting point. On arrival, if your car is still drivable, they may drive off with it while pretending to check the condition. Alternatively they can use your contact details for identity theft.
With our Newcastle based scrap car removal company, you don't need to advertise. All you need to do is call us, give us a description of your car, and we shall be at your service. Remove the possibility of losing money with us.
Don't Pay A Dime For Scrap Car Removal
All our services are 100% free for each of our customers. There are no hidden costs whatsoever. In fact we hand money out, we never request money from you.
You may need to pay consultancy fees in other firms, but with us, everything is free. Customer satisfaction is our priority.
Get Cash Fast With Our Car Scrapping Service
One of the main reasons why we have a good reputation is our ability to deliver on what we promise. Among the reasons you may need to scrap a wrecked vehicle is to sort out cash problems. With us, you get just that. Immediately our team lands at your place, and removes the unwanted car, we pay you immediately. This means if you have a pressing need, you can sort it out right away.
Our scrap car removal services are in Central Coast, Newcastle, Hunter, Maitland, Toronto and surrounding areas. Any of our customer care team from any of these areas will answer all of your enquiries. Give us a call today.