Looking for automotive wrecking services in Beresfield? We have the perfect solution for you.
As local car buyers we buy all unwanted cars for cash, tow them to our auto wreckers in Newcastle, strip them for spare parts and then sell these parts at value for money prices.
Sell your vehicle to our wreckers or ask us about the spare parts we have from our dismantled vehicles.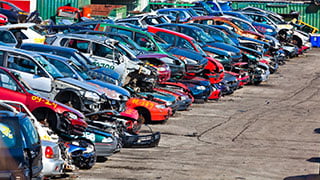 Plenty of Spare Parts
Our auto wreckers provide all types of vehicles with genuine spare parts. Don't buy new, buy second hand for a fraction of the price.
Contact Us
Beresfield Cash for Cars
Have a car you want to get rid of? Our Beresfield auto wreckers want it. We buy all Toyota's, Holden's, Ford's Nissan's and any other make.
We will come to you and pay you cash, no matter the condition. If you are worried that we only accept cars, you're in for a pleasant surprise. We accept all types of vehicles, be they cars, SUVs, vans, trucks, 4WDs and even Utes.
We'll buy your vehicle off you. Whether you have a:
Small compact car
Large station wagon
Truck of any size (yes, any size)
Vans with sliding doors, storage racks or even seats
4 wheel drives
All popular SUVs
Any type of Ute
And if you're worried about your vehicle's age or condition, don't be. We will buy your car, truck, van, whatever it may be – no matter what its condition.
And the best part? We service all of Maitland, come to you and pay you cash right away. All you need to do is call us and we will come to where you are. Our expert car buyers will assess your vehicle and give you a very fair offer for it.
If you accept our offer, we'll pay you right then and there – in cash. There's no waiting period, or confirmation or any other formality that you need to undergo. It's that simple.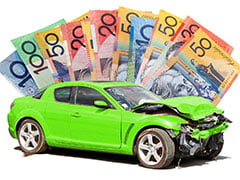 Get Top Dollar For Your Auto
We come to you and buy all makes and models of cars, trucks, 4WDs, etc. Damaged automobile? No worries. Contact us.
Get Quote
We Remove All Vehicles for Wrecking
We offer our customers end-to-end services. Just buying the vehicle is not the end of the transaction. We delight our customers by also removing said vehicle from their premises – free of cost.
Our expert tow truck drivers are experienced in moving all types of vehicles, not matter their size and condition. You don't need to do anything at all.
We know there are times when, unfortunately, vehicles are involved in accidents.
When this happens, the services of a wrecking company are usually required, either to get spare parts for repair-work or, if the vehicle is damaged beyond repair, to sell it to our auto wreckers.
Either way, we can be of service to you in such a difficult time. We not only offer our customers the best quality spare parts but we also offer excellent prices when buying wrecked vehicles.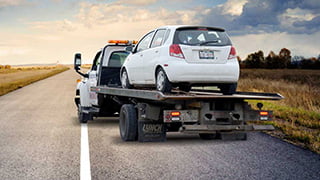 Beresfield Car Removal
We service a large arear including Newcastle, Beresfield, Hunter region and beyond. Contact us now to get rid of your car.
Request Now
Safe Vehicle Disposal
Buying unwanted vehicles and removing they from your premises or the site of an accident is just a part of our process. We also ensure that all vehicles are disposed of in a safe and environmentally responsible way.
Vehicles, especially damaged or old ones, can be a danger to the environment. It is our job to ensure that the parts that can be recycled are saved, either for scrap metal or as spare parts.
It is also our job to ensure that the fluids in these vehicles, which can be toxic, are disposed of safely.
Therefore, if you are in and around Beresfield and need our help, just call or message ABCM Car Removals and we will be there to assist you.