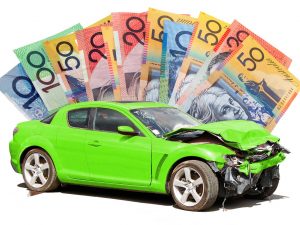 When you have an old car that you want to get rid of fast, you have most likely heard of cash for cars companies. But is cash for cars legit?
Most companies follow state and local rules and regulations while setting up their businesses. However, this doesn't prove the legitimacy of their operations. In fact, honesty is not guaranteed by an authorisation to operate.
ABCM Car Removal is a business whereby old cars can be disposed of for cash. Many of you may be seeking to sell your vehicle but don't know who to trust or which is the best company to deal with this task. While we pride ourselves in being committed to serving our clients and individual prospects, we take it upon ourselves to create awareness on the legitimacy of businesses in our industry.
Here are some of the things that determine whether a Cash for Cars business is legit or not.
Our Cash For Cars Company is Fully Licensed
At ABCM Car Removal, we are fully licensed automotive wreckers. This allows us to buy vehicles and their components. We can then dismantle them and resell or trade the parts to scrap metal dealers, other auto recyclers or consumers. You can always verify this information with us and from the corresponding Australian Government websites.
We Operated Across Multiple Regions
We pride ourselves on making it easy for our customers to gain the best resolution. Based in Newcastle we service a large region in the surrounding areas. Some of these regions include: Hunter Region, Port Stephens, Lake Macquarie, Central Coast Region, Cessnock and Maitland. With our fleet of tow truck drivers we are able to remove cars across many areas. Plus we pay cash before we leave with your car.
Cash for Cars is Legit. Now Choose a Quality Provider
We hope that we have cleared any doubts you may have regarding your concern of "is cash for cars legit". It is. Now it is time that you choose a quality provider that can give you a great cash offer.
At ABCM Car Removal, we promise best cash offers and free car removal. We also promise to pay instantly. Call or contact us now to get your cash offer.